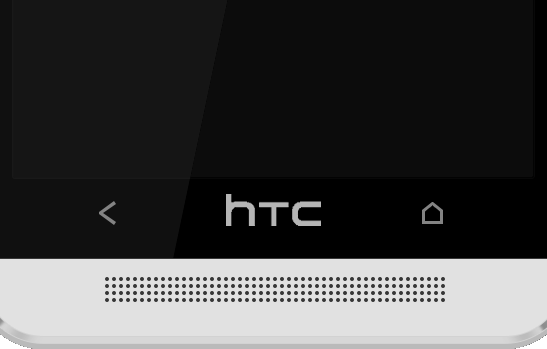 Speculation is rife about the latest version of HTC's flagship smartphone, the HTC One. Rumored to be named either HTC M8 or a variation of HTC One, the new addition to the HTC smartphone family is said to be slated for a late March 2014 release.
Larger Screen
Quoting an unnamed HTC insider, a recent Bloomberg article claims that the HTC M8 will have a large screen of at least 5 inches. According to the Bloomberg source, few other design features will change.
The informant says the latest version of the HTC One will feature Qualcomm's latest Snapdragon processor and a twin-sensor rear camera, which will also include a reworked version of HTC Ultrapixel technology, allowing for better depth of field, improved focus, and overall better image quality.
What The Internet Is Saying
A leaked User Agent Profile from the HTC website, reported by GSMArena, claims the HTC M8 will not include a 2K resolution HD screen, as many previously thought, and will instead stay with the full HD, 1080p resolution screen of its predecessor. The leak also showed that the new model will not have any physical buttons, making the transition to a full virtual-button phone like many other smartphones in its class, including Nexus, Xperia, and the LG G2. The HTC M8 is expected to run KitKat, the latest version of Android, and employ an improved version of Blinkfeed as its user interface.
Enough to Slow Losses?
Despite being very well-received by critics, the HTC One still failed to gain a substantial corner of the market from the Android giant Samsung. With the HTC One Max also failing to stem losses for the company, there will be a lot pinned on the release of the HTC M8.
HTC posted its first-ever quarterly losses in the first quarter of 2013, and only narrowly avoided posting losses in the fourth. In spite of the company's financial downturn, HTC Chairman Cher Wang claims that it is marketing, not financials, that are the "biggest challenges" for the company.
"Our communication does have a problem but we are improving on that," Wang said. "It's a gap between our new products coming out and we are improving our innovation and our marketing," reports The Verge. If this is true, then expect to see a lot of new advertising from the company once the HTC M8 is officially launched.
Are the improved specs of the new HTC enough to make you consider the purchase?
Image courtesy of Wikimedia Commons
[cf]skyword_tracking_tag[/cf]
Comments
comments