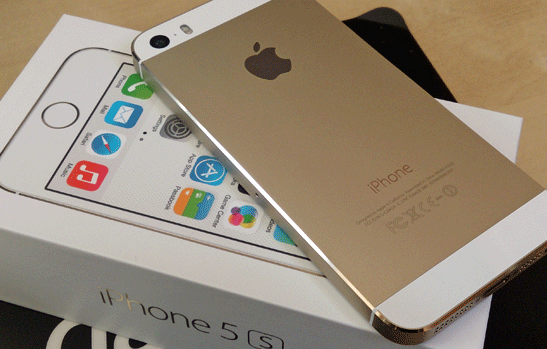 New rumors surrounding the iPhone 6 and its screen size surfaced yesterday after a note to investors of Cowen and Company was leaked. For all those who have wished for a bigger screen on the iPhone 6, you could be in luck.
This rumor comes from Timothy Arcuri of Cowen and Company, who issued a note to investors today that the new design of the upcoming iPhone has been finalized. Citing sources within Apple's supply chain, Arcuri indicated that the next-generation iPhone will sport a 4.8-inch screen and come with the 802.11ac Wi-Fi.
Acuri also claimed there was significant software innovation on Apple's road map, specifically on iBeacon, TouchID and Passbook. Acuri stated: "Aside from hardware tweaks and design changes, Arcuri also said that Apple is planning "key software innovations" with the next major release of its iOS platform. He expects the company will leverage iBeacon, Touch ID and Passbook as part of a push into new services with mobile payments."
Previous rumors of Apple releasing two new bigger screen models also linger in the Apple ecosystem. Piper Jefferies analyst, Peter Misek, said there will be a June 2014 release for the iPhone 6 with both a 4.8-inch model and 6-inch model. However, Apple analyst, Ming-Chi Kuo of KGI Securities, said last September the company is likely to launch a larger iPhone this year, but that the device will not exceed 5 inches due to Apple's "unwavering principle of one hand use."

The idea of a larger iPhone has been hovering around the tech world over the past 2-3 years. Many analysts believe that Apple needs a bigger screen device to compete against the giant Android "phablets" (5-inch plus screened devices) in today's market. Phablet sales were estimated to be at 20m units in 2013 according to Juniper Research. With phablets selling at an alarming rate, Apple needs a bigger screened iPhone more than ever before.

via: MacRumors
[cf]skyword_tracking_tag[/cf]
Comments
comments