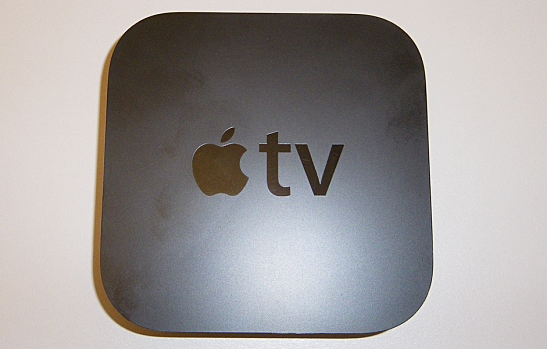 New Apple TV rumors arrived today from 9to5mac and point to Apple releasing a new Apple TV set-top box this Spring. The source close to the popular Apple site claims, "Apple is making progress on its development of a successor to the current Apple TV and that the device is well into testing." The new Apple TV will be introduced in the first half of 2014, and will be a set-top box and not a full blown HD television, according to the source.
Besides the new expected hardware, a major software updates may be released with the new set-top box. Another report today from the Apple blog iLounge, claims a new pending software update could bring gaming controls to the Apple TV. iLounge says Apple engineers are working on adding support for new Bluetooth gaming controllers.
"iLounge has heard from reliable industry sources that Apple TV will soon be getting proper game support in an update, likely to come in March or earlier. We've heard that developers are currently working on Bluetooth controller options, and it's expected that games could be downloaded directly to the Apple TV rather than relying on another iOS device as an intermediary."
Unlike the iPhone and iPad, which are constantly fighting with Samsung for mobile device supremacy, Apple has to deal with Roku in the world of video streamers. The popular Roku box, which is currently on its 5th generation, already supports gaming with their Wii style "nunchuk" controller and wide selection of games.

Being an owner of both boxes, each streamer has something unique to offer. When it comes to the Roku, it is my go to box for watching movies, finding new content, and some light gaming. With the Apple TV, I honestly only use it when I need to Air Play something off my iPad. Roku, for me, is the clear choice when it comes to streaming thanks to the clean interface and never ending selection of content. Hopefully this pending update from Apple delivers the goods to finally challenge the Roku and allow the Apple TV to become the leading streaming device on the market.
image –wiki commons

[cf]skyword_tracking_tag[/cf]
Comments
comments