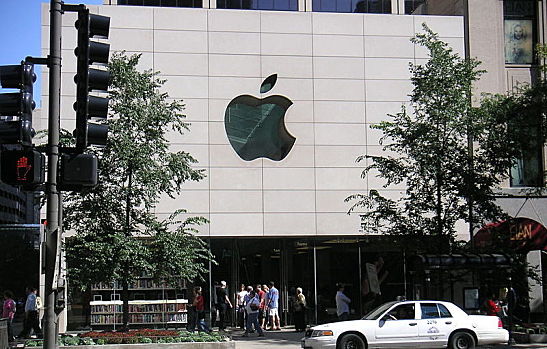 The iPhone 6 is reportedly expected to launch at the annual Worldwide Developer's Conference in San Francisco in June, instead of at Apple's traditional September launch event. The company has yet to confirm the rumors. 
Analyst, Blogger Break the News
According to CNET, the news of the earlier-than-expected iPhone launch came courtesy of Chinese analyst Sun Changxu, who expects production for the iPhone 6 to be in full swing by May, ahead of the June launch. Tech blogger Eldar Murtazin also believes the launch will be in June, citing "shorter cycles for the whole industry" causing shorter periods between releases, reports Expert Views.
Competition is one of the driving factors in pushing the release date forward. Samsung, Apple's major competitor, has set an earlier launch date than previously expected for the next generation of Samsung Galaxy phones, which may have factored into Apple's decision to push forward the release of the iPhone 6.
What to Expect
The iPhone 6, also rumored to be named the iPhone Air, is expected to have a much larger screen than previous models. At 4.7 inches, the screen size is quite a jump from the four inch screen of the iPhone 5 and 5s. There is also buzz about a 5.7 inch phablet that may be released alongside the iPhone 6. Larger screen sizes are likely a bid to attract users from Android competitors, many of which offer screens of five inches or more.
Because Apple upgrades its processors and iOS editions with each iteration of the iPhone, this next model will likely feature an A8 processor with an iOS 8 operating system. International Business Times states that the TouchID fingerprint sensor that was debuted in the iPhone 5s will be included in the iPhone 6, which may also feature an iris scanner.
While some may assume that launching the next generation of iPhones so soon after the iPhone 5s will hamper sales, the larger screen size of the new models may very well allow both the 5 and 6 models to sell nicely side by side, as the variation in screen sizes will give customers more options.
However, when asked by journalists about a future iPhone with a larger screen size, CEO Tim Cook said, "we have great things we are working on but we want to keep them secret. That way you will be so much happier when you see it," Bloomberg reports. 
Will you be upgrading once the new iPhone is released?
Image courtesy of Wikimedia Commons
[cf]skyword_tracking_tag[/cf]
Comments
comments