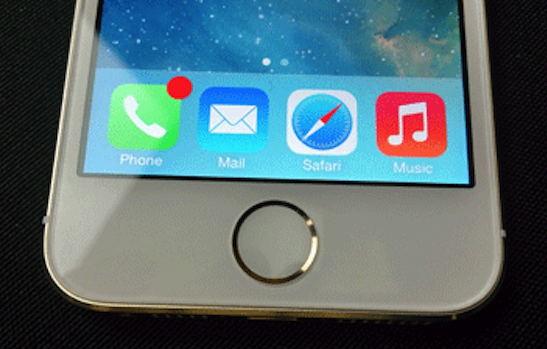 A patent, filed by Apple, details methods of using and mounting sapphire to mobile devices and was just published yesterday by the United States Patent and Trademark Office. New reports coming out of Asia say the upcoming iPhone 6 screen may be a complete Sapphire display. The use of Sapphire is nothing new for Apple, as the material is used as a lens cover for the rear-facing camera on last year's iPhone 5 and on the new TouchID compatible home button on the iPhone 5S. 
iPhone 6 sapphire screen in Foxconn test phase
Last November Apple and GT Advanced Technology signed a five-year, $578 million deal for Sapphire manufacturing. Apple may be leveraging this partnership this year, as Apple is rumored to be testing sapphire-covered iPhone prototype units. The testing is believed to have taken place at a Foxconn factory in the Longhua district of Shenzhen, according to Apple Daily.
Existing sapphire suppliers, Synopsys and Bern Optics, have made significant equipment investments over the past few weeks, hinting that Apple may be increasing Sapphire production. Apple has invested heavily in sapphire and, according to the source; they own 10 percent of the world's manufactured sapphire.
Will an iPhone 6 screen made of sapphire drive prices up?

Apple's current iPhones use Corning Gorilla Glass for the display panel, but these moves hint a shift to sapphire for the new iPhone models coming this year. Gorilla Glass, which provides decent protection against drops and breaks, is much less expensive than sapphire. Sapphire is used in high-end watches like Rolex, Omega and other luxury brands, and is proven to be more durable while providing better scratch resistance.
With the use of a more expensive screen, many analysts are probably already speculating about a potential increase in cost to the consumer – you. Since the iPhone initially launched in 2007, the cost of the new model has stayed relatively flat. Consumers can walk into Apple store (or their carrier store) and purchase a new iPhone for $200 on contract or $650 without a contract. The inclusion of a much more expensive and luxurious screen could drive that price up. With the iPhone already being more on the expensive side, would you dish out the extra cash just for a sapphire display? Feel free to leave your thoughts on Apple's new sapphire display below.
via: Appleinsider
source: Apple Daily
[cf]skyword_tracking_tag[/cf]
Comments
comments