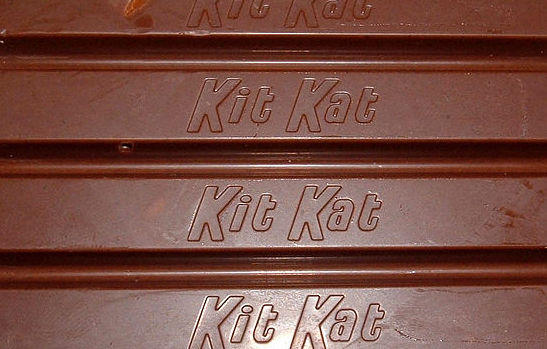 Google has solid grasp of the mobile market—this year, the search giant is set to surpass both Apple and Microsoft in total number of active and shipped devices. The company also has a sense of humor; since the release of Android operating system version 1.5, they've followed a strict naming convention: sugary treats. Although the original OS (versions 1.0 and 1.1) didn't have clever nicknames, version 1.5 was dubbed CupCake and the rest is tasty history. Google most recently released KitKat version 4.4, leaving 15 letters in the alphabet up for grabs. What will the next Android version be called?
Betting on L
It's worth noting that a new name doens't always come with a new primary version number. Eclair covered 2.0 and 2.1, 2.2 was Froyo and 2.3 was Gingerbread. Honeycomb covered 3.xx, Ice Cream Sandwich started off 4.0, followed by JellyBean for 4.1, 4.2, and 4.3, then Google rolled out KitKat for version 4.4. "L" is next on the list, likely to be used for version 5.0, and there already are a few predictions floating around. TechRadar suggests Lemon Cheesecake or Lemon Meringue Pie, and while Phandroid also considers Lemon Meringue Pie a possibility, they're also tossing Lollipop into the ring. Layer Cake is an outlier option, or perhaps Licorice? There are a host of desserts for Google to choose from—perhaps employees are simply surveyed for their favorite sweet treats, or names are drawn from a hat? 
Of course, "L" is just a start. What comes next?
…and the rest
M — Marshmallow is a popular idea, but what about Malteasers or Milky Way?
N — Nougat could work, or maybe Nutella
O — Oreo Cookie is an easy one, or perhaps Orangesicle if it is a summer release
P — Pound cake, Pumpkin Pie or even Pancakes are possibilities here
Q — Quince? This is a type of fruit related to apples and often made into desserts, but might be a stretch. Not much to choose from with "Q".
R — Red Velvet Cake sounds delicious, and Rice Pudding isn't out of the ballpark, though many may find it unappetizing.
S — Sherbet, Strudel, Sundae, Sugar Cookie—"S" has the lion's share of great sweet names.
T — Toffee, Toblerone, or Turnover could all work. The Swiss chocolate bar might lend itself well to a cool Android logo.
U — Upside Down Cake might make the cut, and has solid potential for an Android logo tie-in.
V — A vanilla variant is likely, maybe Vanilla Pudding or Vanilla Milkshake.
W — Whoppers, Waffle Cone, or Willy Wonka Bar are all on short list here. Wunderbar would also be an option.
X — Xmas will probably make an appearance if the OS gets this far—think Xmas Cake or Xmas Cookies.
Y — Yogurt isn't a bad guess, since some flavors are modeled after desserts. York Peppermint Patty would be better.
Z — Zero Bars weren't exactly tasty, but are at least chocolate. Zebra Cake is also a possibility.
Looking at Google's current sales numbers, a run to the end of the alphabet seems likely. What do you think? What will the next Android version be called?
Image Courtesy of Wikimedia Commons
[cf]skyword_tracking_tag[/cf]
Comments
comments