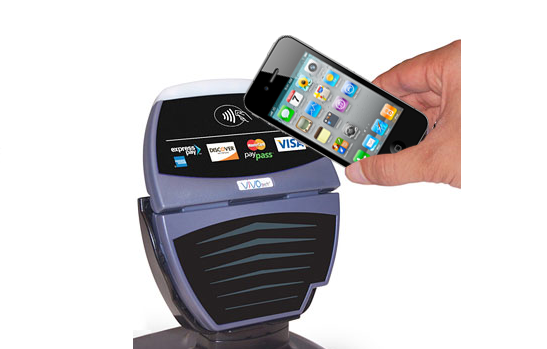 According to the Wall Street Journal, a new report claims Apple may be developing their own mobile payment system. The report claims Apple's Senior Vice President of Internet and Software services, Eddy Cue, recently met with top executive industry leaders regarding new Apple mobile payment options.
The current market for mobile payment systems is mostly dominated by PayPal, Google and Square. Apple CEO Tim Cook stated last year that Apple would use its skills in building software, hardware, and services to create "great products" in categories that Apple does not currently participate in. One of these new services may be a mobile payment system that ties into users iTunes accounts.
The new mobile payment system from Apple is believed to work off of user's current iTunes accounts. iTunes users can store payment information (credit card numbers) on their account and make purchases within iTunes. The new system is rumored to allow account holders to make purchases outside of iTunes.
This new system should have a minimal impact on iOS developers. Apple's newest operating system, iOS 7, already includes a barcode scanner in its native camera API, allowing app developers the ability to build barcode-based apps that would work with a new payment system from Apple.
Apple is said to have over 575 million registered iTunes users, so the opportunity is huge right out of the gate. With the rapid success of both the iPad and iPhone over the past 5-6 years, a good portion of consumers are already geared and ready to make purchases. With all the new security features in iOS 7 and Apple's new Touch ID technology, your iPhone could be the only wallet you will ever need.
Would you like to use your iPhone to make everyday type purchases?
source: WSJ
image – modmyi

[cf]skyword_tracking_tag[/cf]
Comments
comments