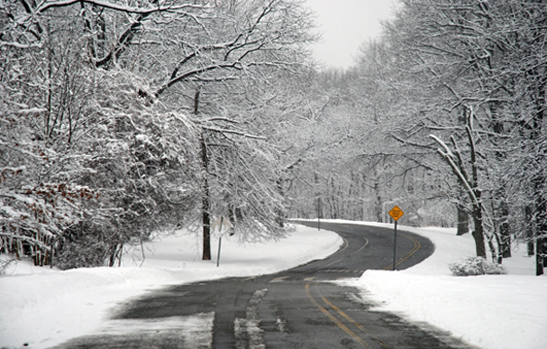 This year's record-breaking cold and snow has created an even greater need for good in-car technology to ensure a safe and comfortable drive. Here are three of the best car features for winter:
Connectivity in Cars: Wi-Fi Hotspots
Driving in the snow is a challenge that can lead to long delays, but winter motoring is set to become safer and much more pleasant as Internet connectivity in cars becomes a reality. Car connectivity is becoming one of the biggest revolutions in motoring, and in-car Wi-Fi hotspots will soon be available, allowing drivers to send a wireless signal to their smartphones while driving. At this year's Consumer Electronics Show, Audi announced that it will offer 4G LTE to U.S. customers in their 2015 A3 sedan as part of a new partnership with AT&T. This feature will be particularly useful for obtaining up-to-date weather reports in the cold winter months. With built-in navigation from Google Earth, looking for alternate routes in difficult driving conditions will become that much easier.
No Longer in the Dark: Active Road Sensors
Active road sensors are particularly helpful during the short days and long, dark nights of winter. These sensor systems are set to become one of the best car features for winter, because they offer considerable help in avoiding accidents and mitigating their consequences. The sensors can actually detect obstacles in the dark so that the driver has ample time to react safely.
These systems are already emerging in the luxury car market, specifically in the new 2014 Mercedes S-Class already in showrooms. The car's state-of-the-art computing power allows sensors to gather data about driving conditions via a stereo camera that lets it "see" by providing 3-D images. The driver is warned and offered support with video and audio alerts. Some cars' systems will even be able to take corrective action in an emergency by autonomously applying the brakes to prevent or lessen the severity of an accident.
No More Chill: Warm Steering Wheels
While heated seats have been a popular feature for quite a while, heated steering wheels were often dismissed as a luxury without function. However, they have increasingly been regarded as a good safety measure because they allow motorists to drive without gloves, giving them a better grip.
2014 began with some U.S. regions locked in a deep freeze colder than parts of Siberia. The polar vortex of arctic winds that swept across the country meant hazardous conditions for motorists, but these new technological advancements are sure to make motoring much safer in the winters to come.
Is your car ready to withstand the elements?
Image courtesy of morgueFile
[cf]skyword_tracking_tag[/cf]
Comments
comments