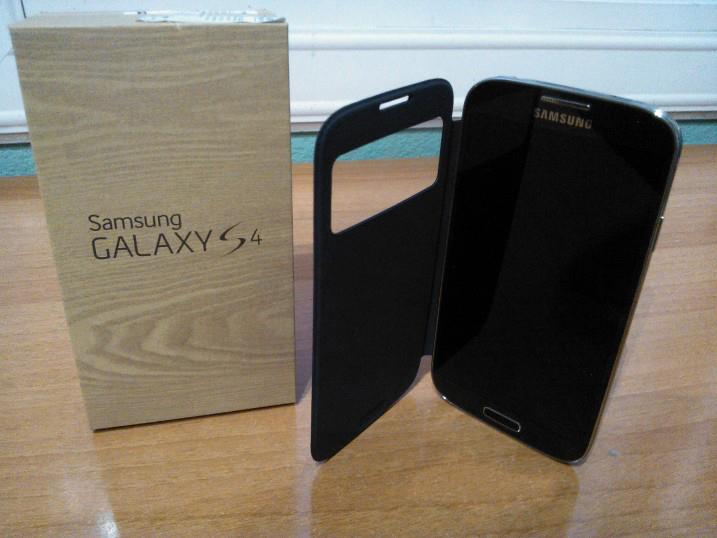 The new Samsung Galaxy S5 needs a fingerprint scanner if it hopes to compete with Apple's iPhone and the HTC One Max, according to KGI Analyst Ming-Chi Kuo. "Fingerprint is necessary for a star model," says Kuo in a research note obtained by Apple Insider, though he also says Samsung's finger identification technology isn't as far along as Apple's Touch ID. With a host of rumors already swirling about the new S5, is fingerprinting a safe bet, or will the company try a different tactic?
Sensational Samsungs

Kuo also believes the new smartphone will come in two models, standard and "Prime," which will have a 5.2 inch display, 3GB LPDDR3 RAM and 16 megapixel camera. Samsung will choose plastic for its S5 casing, he speculates, although many manufacturers are mostly outfitting higher-end phones with metal shells today. Iris-scanning technology isn't expected to make the cut, but since there is not yet a predicted release date for the Samsung Galaxy S5, changes are still possible.
Fancy Fingers
Apple introduced the fingerprint-scanning feature to improve accessibility for users while increasing security, but the technology was hacked within a few days of launch. Kuo and other analysts admit Samsung's version of fingerprinting can't compete with Apple's, but not including a scanner in the S5 could leave the phone at a competitive disadvantage.
The edge Samsung needs may come from iris scanning technology. At the beginning of January, Vice President Lee Young Hee said Samsung was "studying the possibility" of including this feature in future products, according to Bloomberg. Hee declined to comment on the inclusion of such scans in the S5, leading many to suspect fingerprints are a second choice.
Samsung has two choices: surprise with world with a late-game eye scan inclusion, or run with sub-par fingerprinting. Done right, iris scanning could catapult the Samsung Galaxy S5 past even the vaunted S3, but gone wrong, it could sink the new flagship. While the new device has fairly big shoes to fill when it takes over for the S4, it's nothing compared to the massive expectations Samsung faced when it rolled out the Galaxy S3's successor. The S4 earned solid reviews from fans and critics alike, but Samsung needs a strong feature set for the S5 or risk being left behind—in just six months, the S4 started to look like previous-generation technology thanks to the pace of mobile innovation.
What do you think—will the S5 come with a built-in fingerprint scanner? 
Image courtesy of Wikimedia Commons
[cf]skyword_tracking_tag[/cf]
Comments
comments