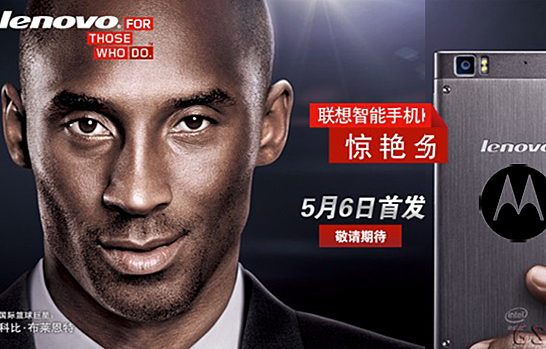 The popular Chinese computer company Lenovo, has agreed to buy Motorola Mobility from Google for $2.9 billion. Lenovo is purchasing Motorola with $660 million in cash and $750 million in stock, making up the remaining $1.5 billion with a three-year promissory note to Google.
Google to focus more on Android and home tech?
Google, who purchased Motorola nearly 2 years ago for $12.5 billion, claims they did not have the resources or time to make the company properly flourish. Many analysts claimed at the time of purchase, that the investment by Google was primarily focused at the company's vast patent portfolio.
Google CEO Larry Page said in a statement:
"Lenovo has the expertise and track record to scale Motorola Mobility into a major player within the Android ecosystem. This move will enable Google to devote our energy to driving innovation across the Android ecosystem, for the benefit of smartphone users everywhere."
Google will keep a majority of Motorola Mobility's patent portfolio, while Lenovo will receive a license to the intellectual property. This includes ownership of some 2,000 patent assets, the Motorola Mobility brand and trademark, and the vendor's future product roadmap. "The acquisition of such an iconic brand, innovative product portfolio and incredibly talented global team will immediately make Lenovo a strong global competitor in smartphones," said Yang Yuanqing, Lenovo chairman and chief executive.
As for Motorola, the company says they will continue to produce forward thinking handsets and use Lenovo's expertise in hardware to deliver more powerful models that reach all corners of the globe.
Dennis Woodside, CEO of Motorola Mobility said:
"As part of Lenovo, Motorola Mobility will have a rapid path to achieving our goal of reaching the next 100 million people with the mobile Internet. With the recent launches of Moto X and Moto G, we have tremendous momentum right now and Lenovo's hardware expertise and global reach will only help to accelerate this."
Lenovo buys Motorola for its iconic brand
As one of the leading smartphone makers in China, Lenovo will use the Motorola iconic brand to expand its presence in other markets, especially the U.S. and Latin America. Lenovo currently sits fifth in the world when it comes to global smartphone market share according to the latest report form IDC. The rankings from IDC have Samsung in the lead with a 31.3 percent market share of shipments; followed by Apple with 15.3 percent; Huawei Technologies Co. with 4.9 percent; LG Electronics Inc. with 4.8 percent; and Lenovo with 4.5 percent.
At the end of the day this deal was all about Android – and money of course. It was over two years ago when Page said Google originally acquired Motorola to help "supercharge" the Android ecosystem by creating a stronger patent portfolio. Well, pass some of that portfolio on to someone who really knows hardware, and you may have a winner. Lenovo is already currently producing some of the best smartphones in China, and Motorola some of the best in The Americas. An innovative new product could bring a plethora of new high-end or low cost devices to consumers everywhere.
via: The Verge
image – softpedia
[cf]skyword_tracking_tag[/cf]
Comments
comments