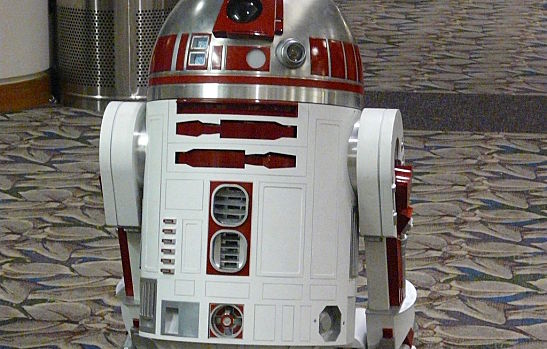 Google has reportedly purchased UK artificial intelligence start-up DeepMind Technologies, TechCrunch reports. Terms of the deal have not been disclosed, but many websites are reporting the deal may be worth anywhere between $400-$600. This is Google's largest UK acquisition to date and a bold move to continue growing its artificial intelligence (AI) division, which has already acquired two other start-ups since December 2013.
AI is a major focus for a number of companies, such as General Electric and Facebook, which have been competing for talent. Facebook had reportedly been in talks with DeepMind but failed to acquire the start-up in December 2012. DeepMind itself has not yet yielded any consumer-focused products, but the company has demonstrated its potential through a published research paper that described a neuronal network it developed that is able to teach itself how to play the Atari 2600 video game "Breakout."
What DeepMind Brings to Google
Founded by 37-year-old Demis Hassabis, DeepMind has made great strides in the artificial intelligence field. The company has been researching and working on machine-learning algorithms that can teach computers to think for themselves. According to Re/code, "DeepMind has only a landing page for a website where it describes its business as building learning algorithms for simulations, e-commerce and games. Profiles on LinkedIn indicate the company is about three years old." Founded in 2012 by three entrepreneurs, DeepMind employs general-purpose algorithms that could very likely be put to use improving Google's initiatives. Headed by former Android Founder and Chief Andy Rubin, Google's robotics division clearly seems to be focusing on artificial intelligence through high profile acquisitions and hires. Its self-driving cars and a NASA partnership to explore space are just some of the areas AI could be of great use.
Great Strides in the Robotics Program
While Google has declined to comment on its robotics program, the company's recent acquisitions point to a plan to dominate the field. The recent acquisitions of Boston Dynamics, a company that makes quadrupeds with amazing capabilities, and Nest, a company that makes smart home devices, points to a greatly ambitious plan in a field few have attempted to venture. Google owns a company that can create robotics with amazing capabilities, a company with experience in developing smart home devices, and now a company with expertise to piece these two together.
Do you think we are going to see an intelligent robotic device from Google anytime soon?
Image courtesy of Wikimedia
[cf]skyword_tracking_tag[/cf]
Comments
comments