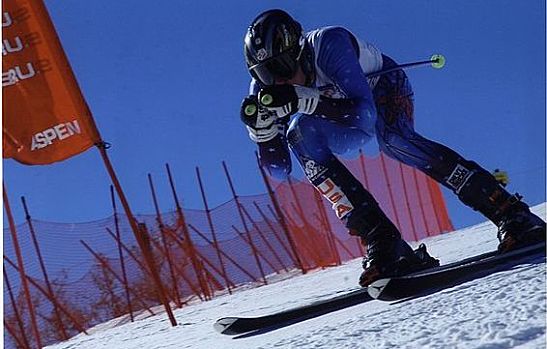 There are a ton of apps to help you stay informed during this year's Winter Olympic Games in Sochi, providing information on what to watch and when, results and medal counts, along with a few fun options. Olympic apps are available both from private developers and from the official ANO Organizing Committee.
Sochi 2014 Guide (Free. iOS, Android, Windows)
Designed for spectators in Sochi, the official Sochi 2014 Guide has everything you need to make it to all the Olympic events you want to see. The app is useful before the Games even begin, as it includes a map to follow the torch bearers across the Olympic relay. You can also peruse the schedule of events, buy tickets directly through the app, and save events to your calendar easily. When it's finally game time, an interactive map will help guide you through Sochi to the big event—whether it's a ski race, a curling match, or post-victory celebrations at Sochi's best bars.
Sochi 2014 Results (Free. iOS, Android, Windows)
Fortunately, not all Olympic apps are for viewers in Russia—the Organizing Committee also released a results app for anyone who wants real-time updates on the medal count. This app includes a handy schedule of events, displaying live results for all completed competitions, posting finishing times instantaneously. The included information ticker can be customized to show updates on specific countries, sports, or athletes to make sure you stay up-to-date on your favorite events.
Sochi 2014 WOW (Wireless Olympic Works) (Free. Android, optimized for Samsung devices)
Olympic sponsor Samsung released its own app, designed for Samsung devices but with some functionality on other Android devices (reviews from non-Samsung users have been mixed). In addition to the content available on the official Sochi 2014 Guide, WOW will provide photos and videos of the events.
Cowbell 2014 for the Sochi Winter Games ($0.99. iOS)
No matter which country or sport you are cheering on, you always need more cowbell. The most creative—though perhaps least useful—of all Olympic apps, the Cowbell provides you with a virtual bell wrapped in the flag of the country of your choice. You can be a refined bell-ringer and tap the screen to ring the bell, or you can get properly excited for international glory and shake your cowbell erratically. Choose from three cowbell-like sounds and ring for patriotic pride.
These are just a few of the many Olympic apps created for Sochi that you can download before the Games begin to prepare to watch and cheer your country to victory.
What apps will you use to help you enjoy the Sochi Winter Olympic Games?
Image courtesy of Wikimedia Commons
[cf]skyword_tracking_tag[/cf]
Comments
comments