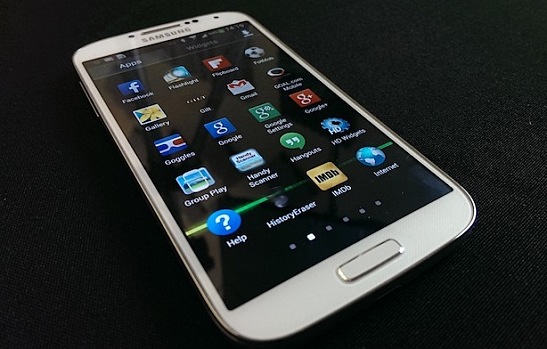 Samsung Galaxy fans may be losing their patience while "the next big thing" is being developed – or they're just losing interest and heading toward other manufacturers. The release date of the upcoming Samsung Galaxy S5 is still up in the air, but Galaxy S4 trade-ins have already been flying into our warehouse in Kentucky. In fact, January proved to be our 3rd biggest month ever for Samsung trades here at Gazelle.
Galaxy S4 trade-ins soared in 2013
During the second half of 2013, Galaxy S4 trade-in volume was 138% higher than trade-in activity for the Galaxy S3 during the second half of 2012. When we take a look at all Samsung phones traded in at Gazelle, trade-in activity grew 154% in the second half of 2013 over the second half of 2012, whereas iPhone trade-ins were only up 64% over that same time period.
At the moment of writing this, you can get up to $226* for your Galaxy S4, and $60* if the model is broken. As for the S3, the device will fetch you up to $137*.
Why are consumers trading in now?
The fact that Galaxy S4 trades have been happening well before the launch of the GS5 means consumers could be leaving the series completely; either for the latest Phablet craze or for Samsung's biggest competitor, Apple. I expect many of these GS4 owners could be opting for bigger devices like the LG G2, Note 3, HTC One Max and the recently released Sony Xperia Z1s on T-Mobile. With a broader range of higher-end bigger screen devices on every carrier, competition between handset makers is at an all time high.
Android phone design has started shifting toward even bigger-screened devices. Phablets (phones with 5.2-6-inch screens) have seen a significant increase in market share over the past year. In fact, phablet shipments accounted for 21 percent of the smartphone market during Q3 2013, according to IDC. I expect this number to grow considerably over the next couple of years, too. The latest findings from Juniper Research show more than 120 million phablets will be shipped by 2018. These Galaxy ditchers could be trading in to get their hands on one of these larger screens.
What will the galaxy S5 bring to consumers?
While the release date for the Galaxy S5 has yet to be confirmed, some rumors are pointing to an unveiling as soon as later this month. Depending on new features and appearance of the phone, I think early Android adopters and Galaxy loyalists will be the first to jump on the new device, something we see the Apple fans do with the iPhone.
Samsung will need to differentiate the device and bring a more premium look and feel to the table — like we've seen with the HTC One and Sony Xperia Z — in order to attract buyers. Although the plastic build and look found on the S3 were considered new at the time, to repeat the features on last years S4 left many fans with a sour taste in their mouth. Samsung did try to add some class to their Note lineup later in the year by adding a leather back to the device.
At the end of the day when it comes to upgrading, consumers want more than just what's under the hood. The shift toward a more premium look-and-feel looks to be the new standard for flagship devices, and not just gimmicky software tricks we have seen in the past. Thanks to the quality aluminum iPhone 5/5S from Apple, Android fans are now looking for a similar high-end experience. I honestly think we can expect to see some sort of metal and perhaps leather wrapped Galaxy S5 come release time later this year.
*Prices are subject to change.


[cf]skyword_tracking_tag[/cf]
Comments
comments