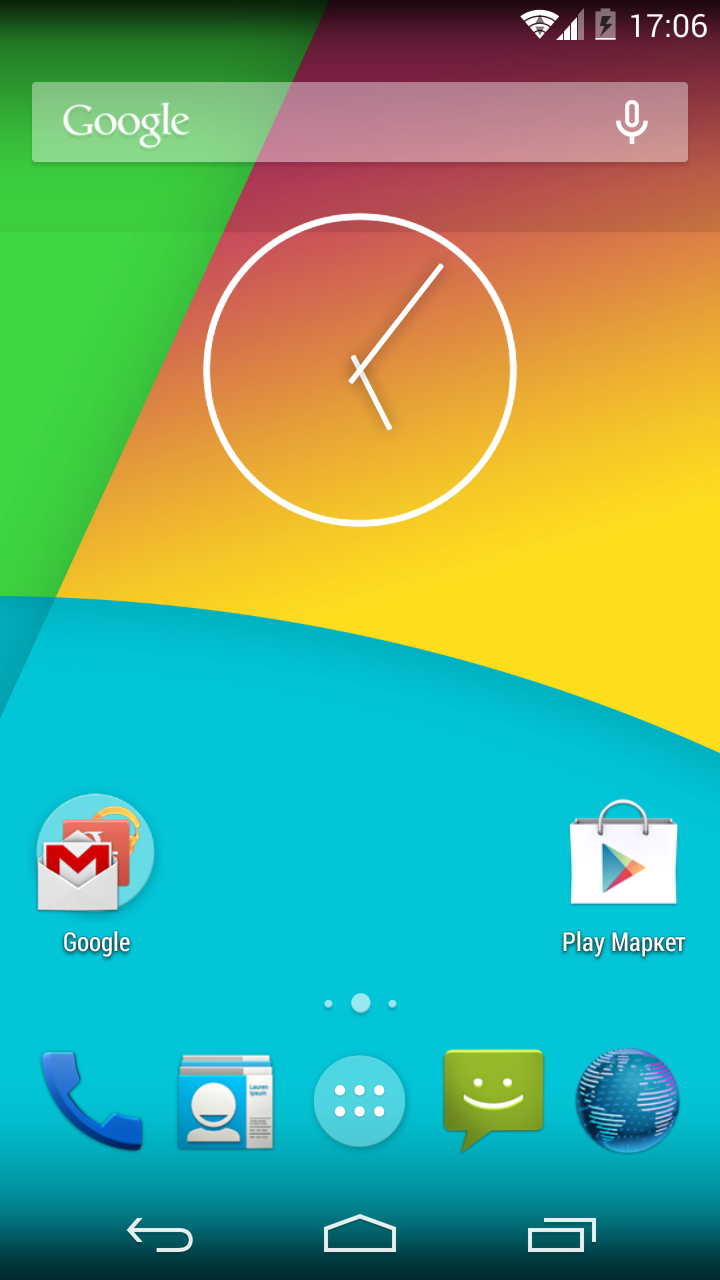 With Android operating system (OS) KitKat version 4.4 rolling out to mobile devices across the globe, Google is on to something—Android is now more popular than iOS or the Windows phone. The OS tends to garner rave reviews for its ease of use and open source, but many iOS or Windows phone users argue that their preferred operating system can do just as much. In some respects that's true, but here are 10 features unique to Android's OS.
1) Near Field Communication (NFC)
Most Android devices support NFC, which allows electronic devices to easily interact across short distances. The main aim here is to create a payment option that is simpler than carrying credit cards or cash, and while the market hasn't exploded as many experts had predicted, there may be an alternative in the works, in the form of Bluetooth Low Energy (BLE).
2) Alternate Keyboards
Android supports multiple keyboards and makes them easy to install; the SwiftKey, Skype, and 8pen apps all offer ways to quickly change up your keyboard style. Other mobile operating systems either don't permit extra keyboards at all, or the process to install and use them are tedious and time-consuming.
3) Infrared Transmission
The Android operating system supports a built-in infrared transmitter, allowing you to use your phone or tablet as a remote control.
4) No-Touch Control
Using Android apps such as Wave Control, users can control their phones touch-free, using only gestures. Have messy hands but need to turn off your screen or change a song? Simple. This could prove especially useful if you're driving, so you can keep both eyes on the road.
5) Automation
The Tasker app lets you not only control app permissions but also automate them. Do you only want your location services to be active during the day? Want to create a customized way to start your music—for example, with a voice command and at a certain volume? Tasker can help.
6) Wireless App Downloads
Accessing app stores on any mobile device can be frustrating, but iOS makes it a little more difficult—download an app on your computer, and it won't sync to your mobile device until you plug in and access iTunes. Using the Android Market or third-party options like AppBrain, meanwhile, let you download apps on your PC and then automatically sync them your Droid, no plugging required.

7) Storage and Battery Swap
Android phones also have unique hardware capabilities. Google's OS makes it possible to remove and upgrade your battery or to replace one that no longer holds a charge. In addition, Android phones come with SD card slots for expandable storage.
8) Custom Home Screens
While it's possible to hack certain phones to customize the home screen, Android comes with this capability from the get-go. Download a third-party launcher like Nova, Apex or Slide and you can add gestures, new shortcuts, or even performance enhancements for older-model devices.
9) Widgets
Apps are versatile, but sometimes you want information at a glance instead of having to open an app and wait for it to load. Android widgets let you display just about any feature you choose, right on the home screen—including weather apps, music widgets, or productivity tools that helpfully remind you of upcoming meetings or approaching deadlines.
10) Custom ROMs
This is a big one. Because the Android operating system is open source, developers can tweak the current OS and build their own versions, which users can download and install in place of the stock OS. Some are filled with features, while others change the look and feel of a device. Chances are if there's a feature you want, someone has already built a custom ROM for it.
Android offers a host of options not found in comparable mobile operating systems. What's your favorite Android-only feature?
Image courtesy of Wikimedia Commons
[cf]skyword_tracking_tag[/cf]
Comments
comments