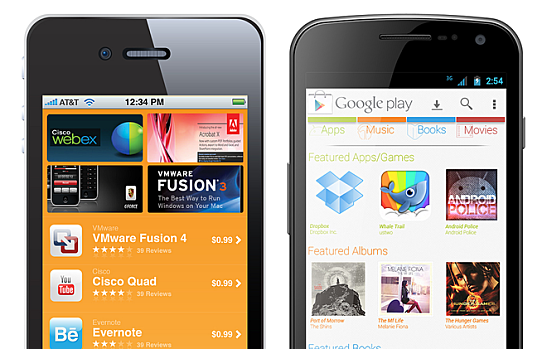 New mobile app Secret has become all the rage in Silicon Valley, reports TIME. The iOS app allows users to anonymously share secrets with friends or friends of friends, and while the app has quickly become a popular obsession, many critics have their doubts about its longevity.
What is Secret?
The new app, founded by former Google employees Chrys Bader and David Mark Byttow, is essentially a social sharing network similar to Twitter, except that all posts are rendered anonymous. The app utilizes users' contact lists to show posts from phone contacts or friends of contacts. The fun is in guessing who may have posted what—or at least that's the idea—and if a post becomes popular enough, it becomes viewable to all app users. The start-up has raised over $1.4 million already, with investors including Index Ventures, Google Ventures, Fuel Capital, and S-Cubed.
The new app has been compared to another anonymous sharing app, Whisper, with the fundamental difference between the two being that Whisper shares the anonymous posts of all users, not just those within a contact network. "Whisper starts with strangers, Secret begins with friends. Secret is fundamentally about communication. It enables you to communicate with people you know, or like-minded people, in an honest and authentic way," says Byttow in a Business Insider interview.
How the App Has Been Received
The app has received mixed reviews, but there is little doubt that it is a hit right now. Since its launch, there have been several juicy rumors posted, including several acquisition rumors—one concerning Evernote turned out to be false—and a slew of mud-slinging posts that expose the "dark underbelly of the start-up ecosystem," according to TechCrunch.
Fad or Favorite?
While for the moment Secret is still the hot new app on the market, some question how long this enthusiasm will continue. Business Insider pointed out that because the posts shared are within a familiar network, it often doesn't take long to figure out who has posted what, defeating the purpose of an anonymous network. There is also the problem of "trolls" posting mean, defamatory, or simply false secrets on the site. This could cause the app-makers to run into trouble, similar to what happened with college rumor site Juicy Campus, which was sued by individuals defamed by other users on the site posting libelous statements.
Do you think Secret will continue to be a popular app, or fizzle out before long?
Image courtesy of Wikimedia Commons
[cf]skyword_tracking_tag[/cf]
Comments
comments