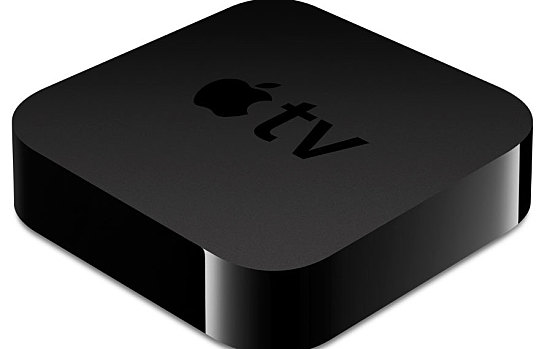 According to the latest news out of Bloomberg, Apple could unveil a brand new Apple TV as early as April of this year. The report claims Apple is currently in negotiations with Time Warner Cable over content rights, and the actual new hardware could launch sometime before Christmas if all goes to plan.
Bloomberg claims that the new device would see a significant bump in speed with a new processor and redesigned user interface. The deal with Time Warner could potentially bring live prime time content over to the box, which would be a first in the set top box market. Bloomberg had this to say on the news:
"Apple Inc. (AAPL) is planning to introduce a new Apple TV set-top box as early as April and is negotiating with Time Warner Cable Inc. and other potential partners to add video content, according to people with knowledge of the matter."
Outside of the new processor and user interface, many of the specs and design elements of the hardware are still up in the air. Set top boxes in general are not really known for looking good on the outside, as the focus is usually on the user interface and the customer experience. Apple's biggest competitor in the space, Roku, has one of the easiest and most fluid interfaces currently on the market. Apple will need bring an iOS 7 type experience to the new hardware in order to attract current iPad and iPhone owners to invest in the newer model.
We should remember Apple's third-generation set box has been on the market for almost two years without any type of hardware update (software only). Apple TV rumors over the past two years have pointed to Apple passing on manufacturing a new set top box in favor of finally releasing a full blown television set. The majority of Apple's competitors (LG, Sony, Samsung) in the mobile space currently all produce flat panel television sets as well as mobile devices. Although a full featured television set could be a long ways away, a new set top box would be a welcomed addition to Apple fans everywhere (myself included).
via: 9to5mac
source: Bloomberg
image – Apple
[cf]skyword_tracking_tag[/cf]
Comments
comments