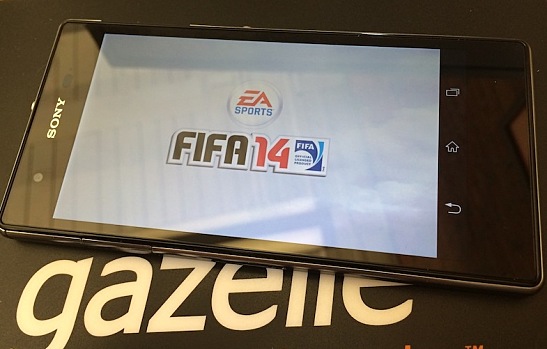 Over the past few years' smartphones have replaced many of our other once popular tech gadgets. The days of carrying a point and shoot camera, GPS unit and even mobile gaming console seem long forgotten. But if you're a true hardcore gamer, sometimes the average smartphone just won't cut it. The truth is that you will need a smartphone that packs the latest Quad-core processor and high resolution HD screen to get the best mobile gaming experience. Without further ado, here are my 5 best smartphones for mobile gaming, which should have glued to your screen for months to come.
5. Samsung Galaxy Note 3 – Best for: The Executive Gamer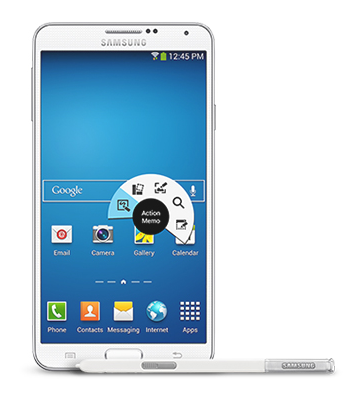 (image courtesy of Samsung)
If "work hard, play hard" is your motto, the Samsung Galaxy Note 3 is your perfect match. This ultimate smartphone from Samsung features a massive 5.7-inch Super AMOLED 1080p screen (386ppi pixel density), which is probably the best in the industry at this size. Under the hood Samsung delivers with the Qualcomm Snapdragon 800 chipset, 3GB of RAM, 16GB of storage, Micro SD card slot and Adreno 330 GPU. The 13MP camera and S-Pen stylus will also keep your creative side well satisfied. If you need to get all your work done but still crave serious gaming, the Note 3 has you covered. $199-$699 @Samsung USA
4. Apple iPhone 5S – Best for: The Gaming Junkie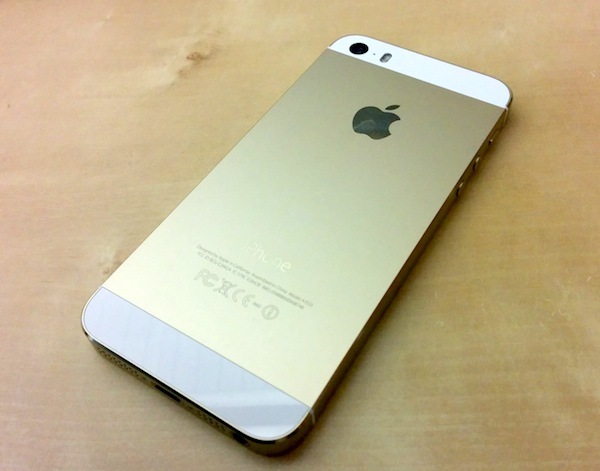 The iPhone 5S from Apple brings more to the table than just good looks. With the latest version of iOS and the new 64-bit A7 chip, the iPhone 5S can handle every game thrown at it with ease. Apple has also added a new M7 motion coprocesor, which could bring a variety of new features to gaming down the road. In the world of gaming, a console can only be as good as its software. The Apple app store delivers the goods with the best selection of games currently on the market. Apple enthusiasts will love all the power of upgrading to the 5S, while Android owners will be discourage by measly the 4-inch 326-ppi screen. $199-$849 @Apple
3. LG G2 – Best for: The Marathon Gamer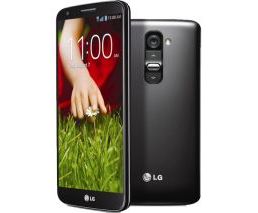 (image courtesy of LG)
With a stunning 5.2″ True HD-IPS LCD capacitive touchscreen and slim design, the G2 is one of the best Android smartphones around. The 1080p screen delivers a crystal clear 424-ppi pixel density resolution, which should bring even the dullest games to life. Pair this up with the latest Snapdragon 800 processor, Adreno 330 GPU and 2GB of RAM, and what you get is a portable gaming masterpiece. With a 3000mAh battery the G2 will have you gaming all day and all night. My one gripe with the G2 has to be the back button on the housing. If you can get pass this, the G2 represent one of the best smartphones for mobile gaming on the market.
2. Sony Xperia Z1s – Best for: Gamers On The Go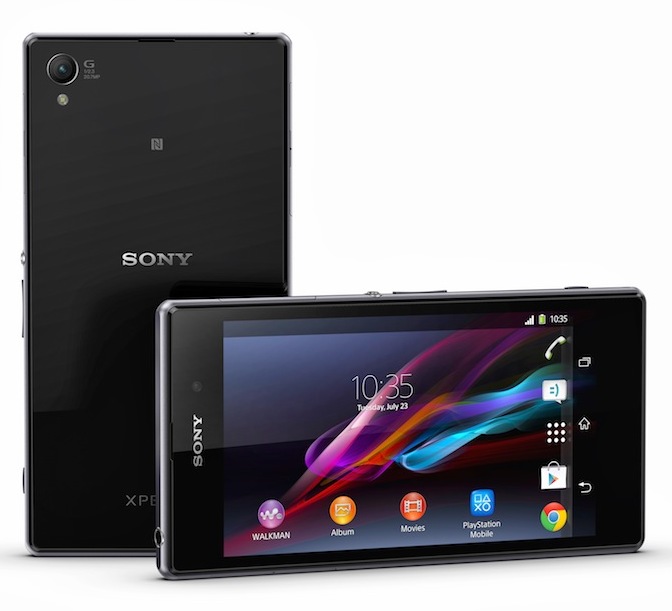 (image courtesy of Sony)
If gaming at the beach, in the pool or just outside in the rain is your thing, the Z1s will save you from water damaged insurance claims in the future. This waterproof and dustproof device features a bright 5-inch 442-ppi screen, which rivals that of the Note 3 and S4. Under the hood the Z1s packs the latest Snapdragon 800 chipset and 330 Adreno GPU. With 32GB of storage and a microSD card slot, you will have plenty of room for all your games and media. PlayStation owners will also be satisfied as the Z1s is a certified PlayStation Device. With access to the PlayStation Mobile store and the ability to sync this up with a PS3 dual-shock controller, the Z1s is a PS3 that fits nicely right in your pocket. $528 @T-Mobile
1. LG Google Nexus 5 – Best for: The Hardcore Gamer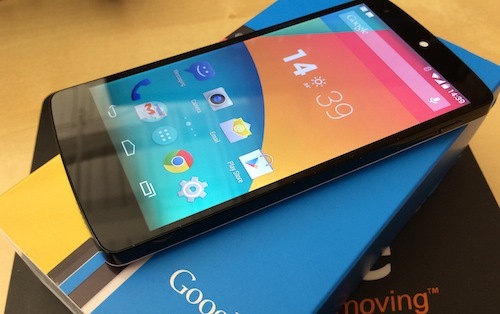 Speed, power and performance are what gaming is all about. The Nexus 5 from LG/Google delivers all of this in one good-looking well-built package. The Nexus 5 sports a 4.95-inch full HD display, a quad-core 2.3GHz Qualcomm Snapdragon 800 processor, an 8-megapixel camera with optical image stabilization, 16GB or 32GB of storage, 2GB of RAM and Android 4.4 KitKat. With the latest processor (Snapdragon 800) on the market combined with the latest software (KitKat 4.4), the Nexus 5 from LG just powers past the competition to become the best gaming phone on the planet. $349 @Google Play
[cf]skyword_tracking_tag[/cf]
Comments
comments