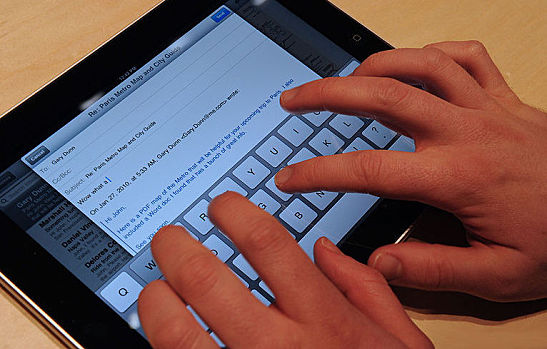 Want to run Microsoft Office on your Windows tablet? Some functions are available from Office 365, but it isn't exactly the feature-rich, touch-focused experience many users want. Now, rumors are swirling that Microsoft is finally rolling out a true touch-screen version of its popular productivity suite—on the iPad.
Say What?
There are a number of conflicting statements from Microsoft regarding its plans to offer the Office suite on tablets, according to Computerworld. Some experts have heard from Microsoft insiders that the iPad version of Office—possibly called "Miramar"—will debut before the company rolls out its Windows tablet version, code-named "Gemini."
But Microsoft Chief of Marketing Tami Reller hinted in a statement last week that Office for iPad might never see the light of day. Microsoft has flip-flopped on the idea of a dedicated tablet version of Office over the last few years, frequently contradicting statements or altering their context to provide little concrete information. There are some near-certainties, however. For example, Microsoft Office won't be a stand-alone product; rather, it will be bundled as part of an Office 365 subscription.
Feature Rich?
When Office 365 first hit the market in mid-2011, it was a significant step forward for Microsoft. The cloud-powered service bolstered the company's ability to compete with market leaders Google and Apple and introduced the concept of multi-platform Office access. As InformationWeek points out, however, there were a few notable shortcomings. Multi-platform use on phones was limited, with some Apple users unable to edit documents. Even among Windows-native devices, there were distinct differences in app functionality depending on how users chose to access the service; Web browsers performed very differently from desktop applications. In addition, the Office 365 version of Word was only viable for "light editing," while PowerPoint lacked high-performance video-editing tools.
Regardless of which platform it is released to first, what's the goal with a true mobile Office? Complete functionality—the ability to collaborate, edit, and design documents with intuitive, simple gestures, and offering as many features from the familiar desktop version on mobile devices. Microsoft still enjoys massive amounts of brand loyalty in enterprise and midsize business markets. Creating a feature-rich tablet version of Office only expands their reach and helps court individual users, students, and entrepreneurs.
Microsoft still hasn't committed to a release date for—or even the existence of—Office for iPad, but the rumor mill says users can expect it sooner rather than later. What do you think: is a true touch version of Microsoft Office the next step forward for the venerable productivity suite?
Image courtesy of Wikimedia Commons
[cf]skyword_tracking_tag[/cf]
Comments
comments