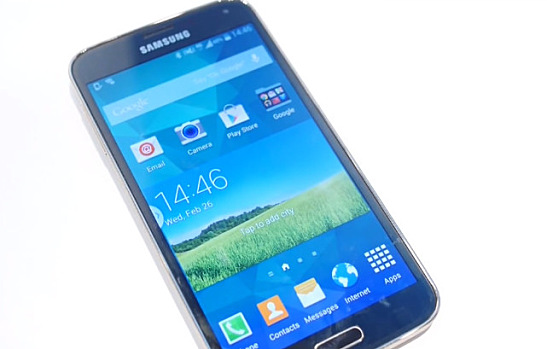 Despite some pleasing new features, the Samsung Galaxy S5 offers nothing revolutionary, the Financial Times reports. Unveiled last week at the 2014 Mobile World Congress in Barcelona, the much-anticipated phone may be proof that manufacturers are choosing to improve on their phones' best features rather than add radically different features in a saturated market.
Not Revolutionary on Purpose?
Much of the buzz leading up to this year's Mobile World Congress focused on the Samsung Galaxy S5, with many of the conversations revolving around what features Samsung would dazzle consumers with next. However, the company had promised a much more low-key event than that of the previous year, and they delivered on that promise. Some very welcome upgrades were unveiled for the new iteration of their flagship phone, but as the Financial Times put it, nothing revolutionary was on display.
This, it seems, was by design. TechRadar reports that, according to Samsung Co-CEO JK Shin, this is exactly what the company was aiming for: "Our customers do not want eye-popping technology or the most complex technology. Our customers want durable design and performance. Our consumers want a simple, yet powerful camera. Our consumers want faster and seamless connectivity. And our customers want a phone that can help them stay fit." The Samsung Galaxy S5 delivers on these points, choosing to stay away from new technologies that may seem cutting edge but serve no real utility to users.
What Made the Cut
As selective as the company was about what to include in the new Galaxy phone, Samsung listened to feedback from users of the S4 and other products like the Galaxy Gear and Gear Fit. The S5 does away with features that S4 users found clunky, like Smart Pause and Smart Scroll. The company did include a tiny "world's first" into the launch with one unconventional new feature: the ability for users to read their heart rate right from the back of the phone via a fingerprint scanner under the camera.
As standard features go, the Samsung Galaxy S5 comes with the most powerful processor available, at 2.5 GHz, a 16-megapixel camera that can record in ultra high-definition, and a 20 percent longer battery life than the S4. The phone itself will not be outfitted with the metal casing many consumers were hoping for, instead featuring a soft, faux-leather backing. The handset is waterproof up to one meter deep and the display, at 5.1 inches, uses smartscreen technology to provide crisp, clear images no matter the ambient lighting.
What do you think: does optimal utility trump revolutionary features when you are making a phone purchase?
Image courtesy of Flickr
[cf]skyword_tracking_tag[/cf]
Comments
comments