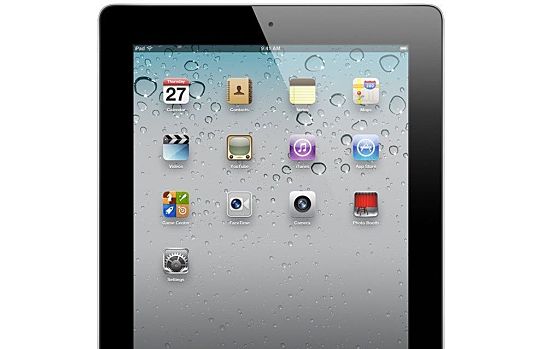 Apple released a new fourth-generation iPad model with Retina display to replace the aging iPad 2 in its lineup, according to The Verge. The new iPad is cheaper than the iPad Air and packs a much better processor than its predecessor.
Price Tag
According to the Apple press release, the iPad with Retina display comes in both black and white, starting at $399 for the Wi-Fi model and $529 for the Wi-Fi and cellular model. It is available on AT&T, Sprint, T-Mobile, and Verizon with different data plan rates.
T-Mobile is offering a 200 MB data plan for free on purchase, while Sprint is offering a 1 GB data plan at $14.99 per month.
The new iPad is $100 less expensive than the iPad Air and $100 more expensive than the iPad mini. It will be sold at the same price as the iPad mini with Retina display, which is also going for $399. All come with the same data plan prices.
The Hardware
Though the new model has the same thick design as the original iPad 2, it comes with the improved A6X processor and a 5 MP camera. The old 30-pin dock connector has also been replaced with the Lightning connector, bringing some parity across the Apple tablet line.
According to The Verge, "The decision to replace the iPad 2 with the iPad 4 means that all of Apple's iPads are now using the company's Lightning connector and also makes the iPad Mini the only tablet from Apple not to feature a Retina display."
Software
The device will come packed with iOS 7, likely with the ability to upgrade to future OS releases and updates. Similar to purchasers of other post-iOS 7 devices, users will also enjoy powerful free apps such as Pages, iPhoto, iMovie, GarageBand, Keynote, and Numbers.
Users will also have access to the ever-growing list of iOS apps, with 500,000 designed specifically to utilize the iPad 's Retina display, gyroscope, and/or accelerometer.
Meanwhile, Apple has also launched a cheaper, 8 GB iPhone 5c to its smartphone lineup in select countries outside of the US, including the UK, priced at £429 (roughly $708 USD). The 8 GB iPhone features a 4-inch Retina display and is rumored to replace the iPhone 4S, which has been viewed as the last vestige of the non-Retina era that still uses the 30-pin connector.
Apple is clearly moving towards streamlining its lineup of devices to ensure that they are compatible with later technologies, including the Lightning connector and the much crisper Retina screen.
Are you excited about the new iPad? Do you see yourself purchasing one?
Image courtesy of Wikimedia Commons
[cf]skyword_tracking_tag[/cf]
Comments
comments