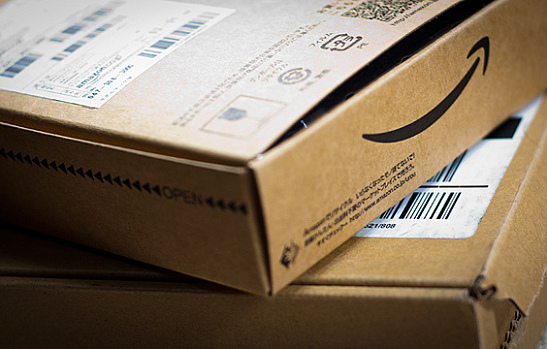 Well-known tech analyst Ming-Chi Kuo of KGI Securities says that an Amazon smartphone is in the works, confirming rumors that have been circulating for years about the Kindle maker. The smartphone is expected to be released within the next three to six months, reports BGR.
Phone to Have Six Cameras
Kuo claims that the Amazon smartphone will come with not two, but six cameras on board: one forward-facing for video chat, one for taking pictures, and four for capturing gesture control, which means users won't need to touch the phone to operate it. "Given the highly competitive smartphone market, Amazon will have to provide users with a unique experience to differentiate its phone from other brands," said Kuo. Six cameras will certainly set the phone apart, but Kuo states that integrated services and the phone's hardware would also help it enter the market with a bang.
International Business Times says the Amazon smartphone will feature a Qualcomm Snapdragon 801 processor, placing it in the high-end of the smartphone spectrum. Other specs tipped for the phone include a 4.7-inch display with between 300 and 320 ppi, a primary photo camera from Sony with 13 megapixels, and the remaining five cameras made by Primax.
Same Hardware Strategy as Kindle
Kuo notes that Amazon will use the "same hardware strategy" with its smartphone as it has successfully used with its Kindle line of products, which means that Amazon will be partnering with a hardware manufacturer to produce the phone. He further notes that the supply chain for the phone's production will begin in earnest in the second quarter of 2014.
Client Note Leaks
Details of the smartphone were revealed in a client note written by Kuo and confirmed with Amazon sources by BGR. Kuo is well known for obtaining very accurate information about products months prior to their launch, with Apple and Samsung the usual subject of his analysis. BGR itself claims to have sources that confirm the contents of the note from Kuo.
Sony and Primax are slated to supply camera components; however, the identity of the manufacturing partner remains unknown. Previous rumors pointed to HTC as the main manufacturer of the Amazon phone, but neither HTC nor Amazon have confirmed whether such a partnership exists. HTC Chief of Marketing Ben Ho neither confirmed nor denies it when asked about the partnership: "We have been very focused on building our own brand, but we have also been very open to co-branding and collaborating with carriers and other technology brands," he was quoted as saying by Know Your Mobile.
Do you think the market is too crowded for an Amazon phone? Or do the six cameras offer enough to differentiate it in the market?
Image courtesy of Flickr
[cf]skyword_tracking_tag[/cf]
Comments
comments