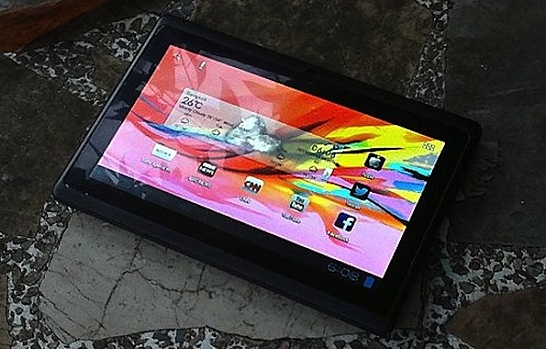 There is no denying that many Android tablets are strongly challenging the iPad as Android tablet sales continue to grow across the globe. Although Apple's iPad is still considered the king of tablets since it first launched back in 2010, some of the best Android tablets are now considered on par with the iPad when it comes to both power and performance.
If you're an Android fan like me who's looking to pick up a new tablet, make sure to check out these 5 best Android tablets that should steal all the headlines in 2014. Enjoy!
5. LG G Pad 8.3 – Best For: Space Savers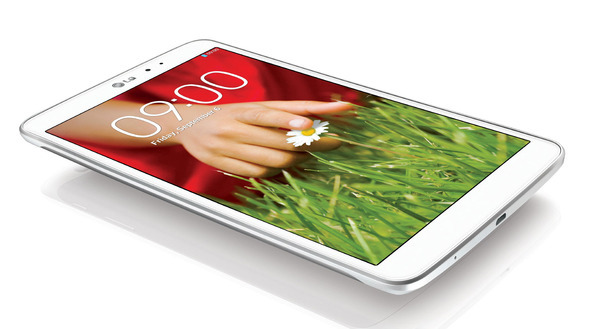 (image courtesy of LG)
If you want the best compact little Android tablet on the market, LG has your fix. The G Pad 8.3 features and HD screen and powerful quad-core 1.7 GHz processor. This tiny tablet tablet can also pair with your Android smartphone using "Q Pair" to ensure you never miss any important calls or text messages. A high-quality 5MP camera, 4,600 mAh Li-Polymer battery and miroSD card support round out the G Pad. Best of all, the G Pad costs only $330 at BestBuy.
4. Samsung Google Nexus 10 Tablet – Best For: The Google Purist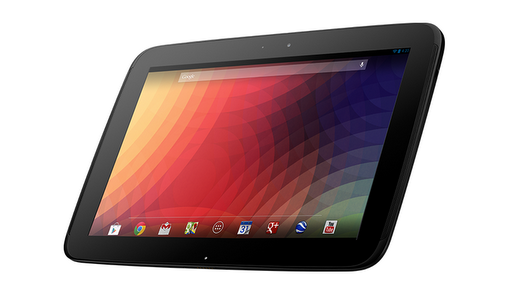 (image courtesy of Google)
The Nexus 10 Tablet may be old news to some, but to many it is still one of the top tablets on the market. The Nexus 10 from Samsung and Google features an ultra-clear 10-inch screen with a 2560-by-1600 high-resolution display. The Dual core 1700 MHz ARM Cortex-A15 still provides plenty of power for running apps, web surfing and gaming alike. The best part of the Nexus 10 is that it is a Nexus device. This means the Android KitKat operating system comes right out of the box, plus all future Android updates will hit the Nexus 10 as soon as they are released. For a pure Google experience on a beautiful 10-inch screen, look no further than the Nexus 10 from Samsung. $399 at Walmart.
3. Amazon Kindle Fire HDX 8.9″ – Best For: Amazon Prime Junkies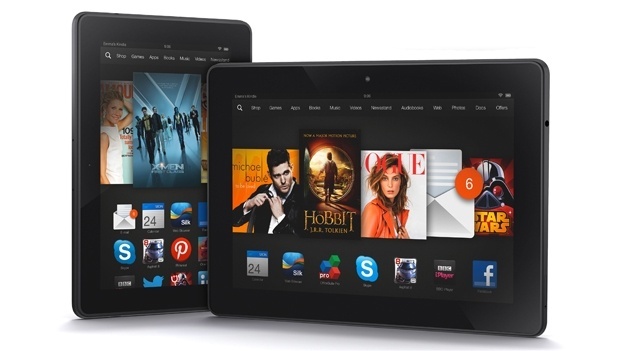 (image courtesy of Amazon)
Amazon has brought some big features, that directly compete with the iPad Air and other top Android tablets, to the new HDX Fire lineup of Kindles. The 2013 Fire HDX features an 8.9-inch display that sports a 2560×1600 resolution (339 PPI). This tablets rocks an ultra-fast 2.2GHz quad-core processor, which is 3x more powerful than the previous generation Fire HD. Amazon has also packed on an 8MP rear-facing camera with LED flash for high-resolution photos and 1080p HD video.
The Kindle Fire HDX also delivers amazing battery life that can support 12 hours of reading, surfing the web on Wi-Fi, watching video, or listening to music. A 4G wireless version of the HDX is also available. The Fire HDX 8.9 starts at $379 from Amazon.
2. Samsung Galaxy Note Pro 12.2 – Best For: The Laptop Replacement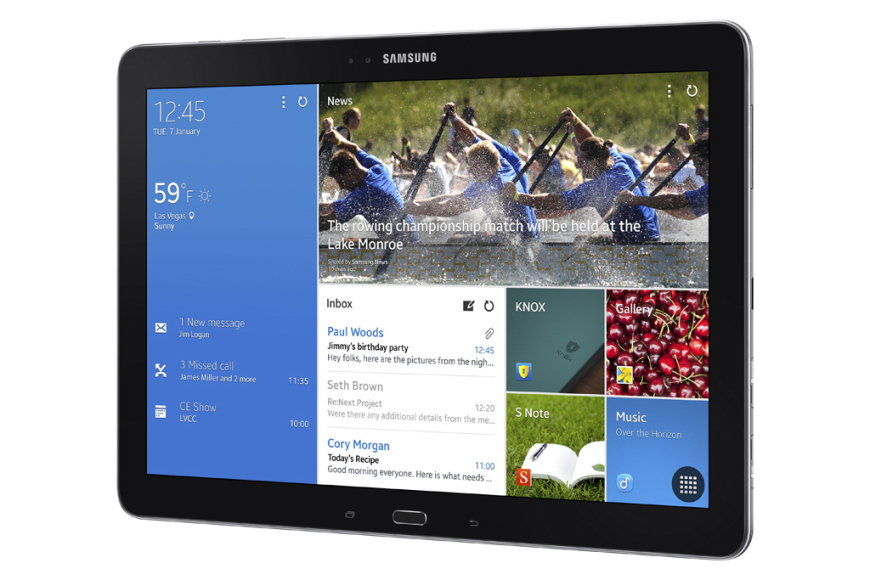 (image courtesy of Samsung)
The new Note Pro tablet, which sports a massive 12.2-inch screen with full S-Pen support, features a 2560 x 1600 resolution, Snapdragon quad-core processor from Qualcomm or Exynos 5 octa, 3 GB of RAM, 8MP rear camera, 2 MP front-facing camera, Android 4.4 KitKat OS and mega packed 9500 mAh battery unit.
The Note Pro will also support all S-Pen features and sport the new Magazine UX interface found on the Note 10.1 2014 edition. In terms of connectivity the device will support WiFi a/b/g/n/ac with MIMO, USB 3.0 and Bluetooth 4.0 LE. The Note Pro 12.2 is available now in black and white and color options in both 32GB and 64Gb. Starting at $750 at Amazon.
1. Sony Xperia Tablet Z2 – Bet For: Adventure Seekers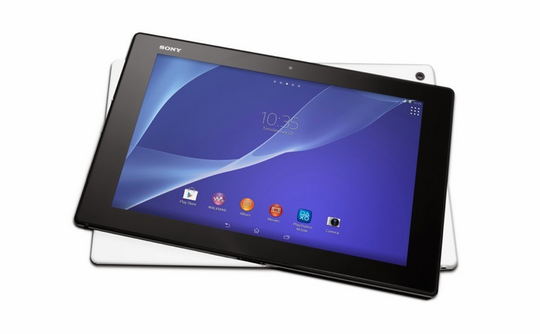 (image courtesy of Sony)
Sony is back with the Xperia Tablet Z2 after last year's Tablet Z saw some pretty robust sales around the globe. The waterproof and dustproof Z2 is packed with a 10.1-inch FHD (full high definition) TRILUMINOS display with Live Color LED. The tablet will be powered by the brand new Qualcomm Snapdragon 801 chipset (2.3GHz quad-core processor and Adreno 330 graphics) and sport a hefty 3GB of RAM.
When it comes to imaging. we won't see the new 20.7 sensor that we get on the Xperia Z1/Z1s as Sony has elected to use an 8.1 MP Exmor RS rear camera and 2.2 MP front camera. Battery life should be on par with last year's Xperia Tablet Z, as Sony will use the same 6,000mAh battery. The Xperia Tablet Z2 will be available in both black and white at the end of this month. Expected starting price is $499 from Sony USA.
image – wiki commons
[cf]skyword_tracking_tag[/cf]
Comments
comments