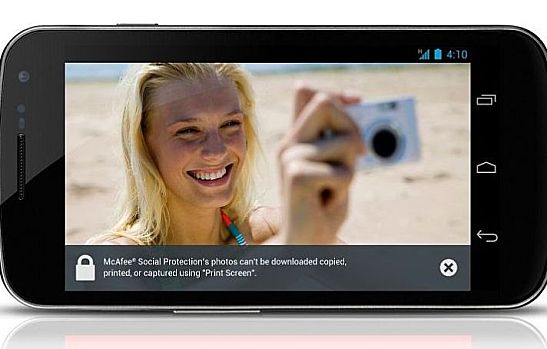 Google is working on a major update to the new Android camera app that will provide users with advanced photo features similar to those available on the Nokia Lumia, Engadget reports.
Enhanced Photo Features
Rumors about new photo features coming to Android started to emerge late last year. By that time, Lumia owners were already enjoying the depth-of-field functionality introduced by the Refocus app; Google' is moving to upgrade its camera app to keep up with market trends and consumers' demands.
According to sources aware of Google's plans, the Web search giant is currently testing the new Android camera app, which sports a refreshed user interface, improved panorama and Photo Sphere modes, and a background-blurring effect for portrait photos. Issues with photo framing, which cropped images after pressing the shutter button, will be fixed in the update.
New App Supports Third-Party Filters
The new Android camera app will also include support for third-party filters, allowing users to import custom effects that they can use to enhance their images. The new lens-blur mode will offer a shallower depth of field, similar to what users get with the Nokia Refocus app.
According to Engadget, "While many are awaiting the release of Android 4.4.3, the latest version of KitKat, Google is set to make these camera improvements available to users by way of a stand-alone update." This means that the app will exist separately, allowing anyone running Android 4.4 to update their device and enjoy the new features.
Support for RAW Files May Be Coming
While it has not yet been confirmed, CNET suggests that Google may allow smartphones running the new app to save uncompressed images. These RAW photo files will drastically increase what users can do with images: for example, RAW files offer users the ability to perform more robust image manipulations, which users can only do on a relatively limited basis when working with compressed image file formats like JPEG.
Rumors about a possible API that could support this capability emerged late last year when a month-old batch of code was spotted by a developer; a document that pointed to the possibility of imaging-related improvements for Android has also recently been uncovered. To offer this capability, the underlying OS must also offer this support, signaling that the upcoming release of the latest Android operating system may very likely see the addition of these new features and capabilities.
Are you excited about the new camera features coming to Android?
Image courtesy of Wikimedia Commons
[cf]skyword_tracking_tag[/cf]
Comments
comments