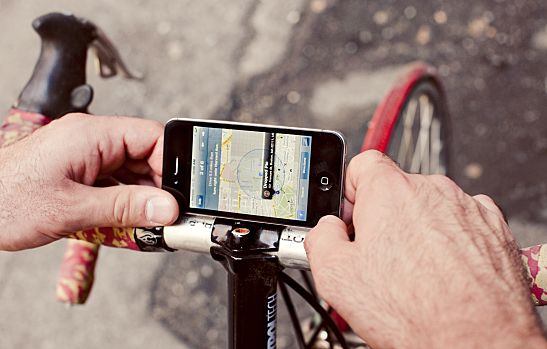 Green living can seem like a daunting task and learning to be good to the environment may take some time. Thankfully there are a slew of apps out there to help you make small tweaks to your everyday routine so you can slash that carbon footprint, and feel good about helping our Earth. Every little thing we do can help – there's no need to go out and become an environmentalist over night. Even the smallest changes can make a big difference.
For the over-full mailbox- PaperKarma- Free
This app allows you to finally get rid of all that pesky junk mail you receive everyday in your mailbox, and cuts down on the amount of paper you throw away without a second glance. It's also insanely simple. All you do is snap a photo of your unwanted junk mail, submit it through the app, and POOF, just like magic you are off whatever horrible list you accidentally signed yourself up for. If only they did this for email.
For an over-all green upgrade- Zero Carbon- Free
Curious about your carbon footprint, and ways to improve it? ZeroCarbon can tell you, and show you tactics to tackle your emissions down to nothing. Enter your information into the calculator, and the app does the rest for you.
Don't know your exact electrical consumption? Neither do I! ZeroCarbon can fill in the average for you based on you location. Once your CO2 emissions are calculated, you can pull up the "Reduce" tab, and discover ways in which you can lower your number, and how much it would be lowered by.
On top of that, this app can answer questions for you such as: What exactly is a carbon footprint? How is this data calculated? And, What is our goal for CO2 emissions per person? Pretty neat, if you ask me.
For the chemically conscious cleaners- Green Shine- $2.99
There are hoards of nasty, hazardous chemicals in our everyday cleaning products. Green Shine helps you find alternative ways to cleaning that are better for you and the environment.
Click through the menu to find exactly what it is you need to get done and this app will find the greenest way to do it. Usually, this involves using nontoxic, common household products you already have lying around. Who knew items like salt and vinegar could make your house glow?
For quick and environmentally friendly disposal
Did you know some of your used stuff around the house may still have some value? Services like Twice allow you to get cash for clothes you no longer wear. Gazelle helps you earn cash for electronics that are no longer good for you, but may be perfectly good for someone else. Score!
1800-Recycle helps you get rid of those items that are truely junk. When you allow this app access to your current whereabouts, a map pops up of all the closest recyclers near you and exactly what they accept. If you don't feel like wading through every location near you, you can search their database based on what specifically you are looking to get rid of. They even give you a brief low down on the difference between Plastic 1 and Plastic 7.
These are only a few of the apps that will help you on your earth-conscious quest to be good to the enviroment. What are some of your favorites?
[cf]skyword_tracking_tag[/cf]
Comments
comments