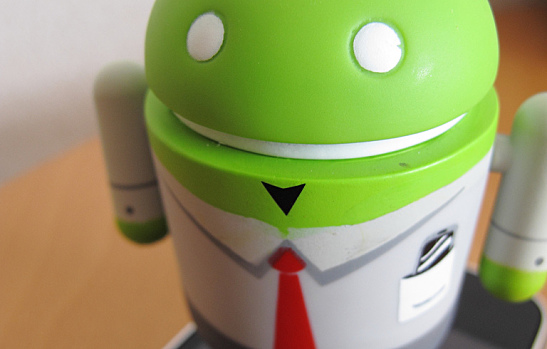 Google's I/O conference closed last week, leaving hungry techies eager to get their hands on the new mobile OS—and Android L delivered.
Ushering in more innovation than previous OS updates, Android L offers an update that rivals the iPhone's move from iOS 6.0 to 7.0 in terms of visual design and changes to key functions. Here's a look at five important aspects and features of Google's new mobile OS.
1. Material Design
Google's new OS is undergoing a radical design change, the point of which is to bring some sort of order to the chaos that is Android's aesthetically disparate app ecosystem. Even more intriguing, the more cohesive styling will be portrayed with rich animations and layered 3-D tiles. TechRadar observes, "Every animation on screen will be allowed to connect to one another, so there's no 'teleportation between apps.'"
2. Notifications
Our love-hate relationship with these audible mnemonic tools gets even more intimate. The Lock Screen and Notifications panel are unified, displaying the latest notifications when you simply "lift" your home screen. Within the user interface, notifications are available via the Quick Action notification window, which can be accessed from the top of the screen.
All notifications can be viewed while running any application. The new system will layer itself, unobtrusively, over phone calls, games, spreadsheets, and more to notify you of incoming calls, texts, social networking updates, and the like. You can choose to read/answer or simply swipe it away.
3. Stamina
No raw numbers can be quoted just yet, but Google is packing Project Volta into this new OS, allowing developers to see where energy leaks occur to better patch holes—which are undoubtedly more specific to the individual app than the OS. This transparency should grant developers more control to support battery life.
For users, Battery Saver mode conserves power in a similar fashion, extending usage by up to 90 minutes.
4. Android L and Android Wear
Google wants the OS to look and feel familiar across all its smart devices, and the search giant's Android Wear initiative is no exception. The new UI on smartwatches and other Android Wear devices bares more than a casual resemblance to Google Now, with similar swipeable tiles and voice recognition. These watches will even search a connected phone or smart device for compatible apps and then display them on the watch face, thereby taking much of the guess work out of finding apps. Android L and Android Wear devices will communicate turn-by-turn directions uttered directly from the smartwatch when connected to your Android L smartphone or tablet.
5. Android TV
Google TV didn't work out so well, but "Android TV" will run the same new OS. Smartphones are set to double as remote controls, complete with the same trusted voice recognition technology for commands and initiating content searches. Sets are in the works from Sony, Philips, and Sharp, with each company toiling away on 4K-resolution Android TVs. The big names are definitely taking Android TV seriously.
Google unveiled and demoed its next OS update for tablets, smartphones, smart TVs, and similar mobile devices at last week's Google I/O conference, promising the OS would be completely free to users with compatible devices later this year. TechnoBuffalo got it working on a Nexus 7, noting that, "Everything is more fluid, more accessible." Naturally, the rollout will be incremental for the wider public, with some handsets taking longer to offer the update than others.
Until then, what would you like to see from Android L?
Image courtesy of Flickr
[cf]skyword_tracking_tag[/cf]
Comments
comments