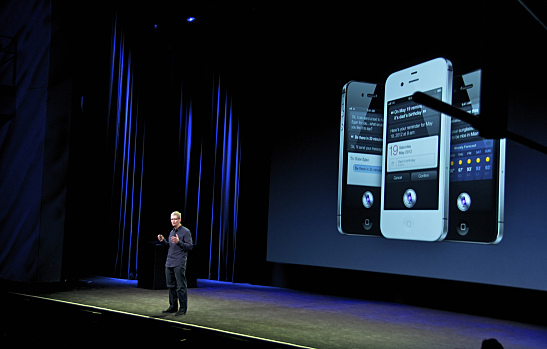 Apple will reveal the upcoming iPhone 6 on September 9 in a launch event that the technology giant holds annually, Re/code announced today. Rumors predict that the iPhone 6 will be larger than previous iPhone models, so the news is prompting many iPhone 4s and iPhone 5 owners to get ready to upgrade.
Accurate Time Line
Re/code's John Paczkowski has a good track record for publishing the correct dates for upcoming releases and events. iOS 8 is in its fifth beta testing version; updates are typically released every two weeks for six to eight rounds before finally reaching the "master version," which precedes the official release. Considering that schedule, Apple announcing the new iPhone on September 9 falls in line with a release date within the same month, as early as a week later to as late as mid-October.
Other Announcements in the Works?
Apple normally doesn't only announce the iPhone at its fall event, although last year the company did exactly that, talking solely about the iPhone 5s and waiting to reveal the iPad Air and iPad mini with Retina Display until later in October. The same may be true this year, considering the major overhaul that is expected with iOS 8 and the iPhone 6's two potential models. If Apple does announce any other news, it will likely be an update to the iPad mini and Air, and potentially—though highly unlikely—an update to the iPod Touch, which hasn't been updated since 2012 and is still running on hardware from 2011.
Do you think Apple will talk solely about the iPhone 6, or show off other products? What features do you expect from the iPhone 6?
Image courtesy of Flickr
[cf]skyword_tracking_tag[/cf]
Comments
comments