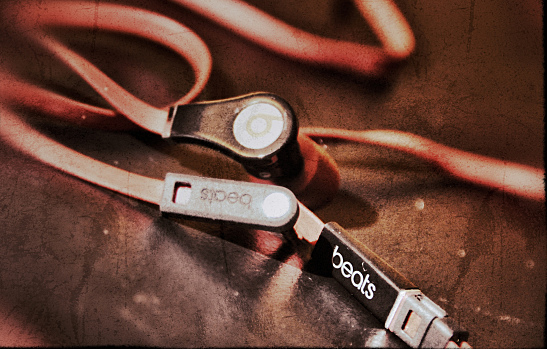 The iPhone 6 is expected to be publicly announced next week, on September 9. Apple is notorious for both pushing out major updates annually and regularly missing features that everyone is dying to have. Here is a narrowed-down list of the things users want most from the iPhone 6 that the new device probably won't have. But who knows, maybe this year will be different!
Near Field Communication (NFC)
NFC is a method of wireless communication that works within inches of contact. Google started using the platform for Google Wallet payments, allowing Android smartphone owners to pay for things with their phone just by bringing it close to an NFC-compliant device, like a card scanner. These payment options are now available at some businesses in major cities, but they haven't reached the iPhone yet. However, recent reports—including one from 9to5Mac—say that that may change soon.
128 GB Option
The iPhone has always come in three capacities: 16GB, 32GB, and 64GB. Last year Apple updated the iPad to include a 128GB option, but not the iPhone, which is actually used on a daily basis by more people. Sure, it would probably cost $950, but for anyone interested in the additional space, price is no barrier. Especially if the iPhone 6 includes a bigger screen for improved video viewing, users will be clamoring for more space for these files.
Two-Day Battery Life
Most phone batteries are built to last a bit longer than one day. The battery on the iPhone 5s barely lasts one day when taxed with pushed e-mails, plenty of calls, the step counter and location awareness. Power users often require a battery case to make it through the day. Reports have already shown that the improvement will be marginal, so if you need long battery life, the iPhone 6 won't be the best option.
A Free Pair of Beats Earphones
Now that Apple owns Beats, users shouldn't be limited to the weak Apple earbuds that come with every iPhone. They deserve a well-designed set of earphones from Beats! The likelihood of this happening so soon after the Beats purchase? Next to nil.
Waterproofing or Water Resistance
Even if you've never had a phone damaged or broken due to water exposure, you know at least one person who has. Now, handset makers like Samsung and Sony providing water resistance for more than small falls, like quick dips in the toilet or pool, but rather full water proofing so users can actually rinse the phone off to clean it. The best example is the Samsung Galaxy S5 Active, which is completely waterproof. If the iPhone 6 is bigger than the current 5s, it'll be the first iPhone built for two hands, meaning it will slip away or fall in the water much more easily. The cost savings to customers alone would be enormous.
What features do you dream about for the upcoming iPhone 6?
Image courtesy of Flickr
[cf]skyword_tracking_tag[/cf]
Comments
comments