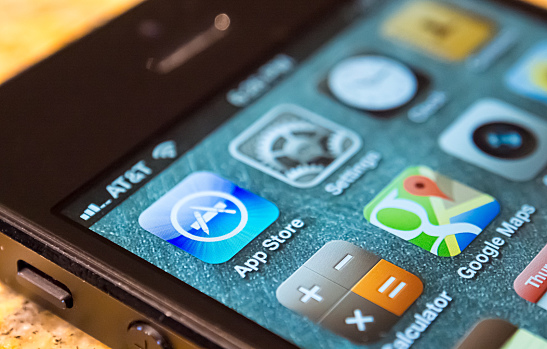 Apple recently published a list of the top 10 reasons that developers are hit with App Store rejections, and according to TechCrunch, these reasons account for nearly 60 percent of all the rejections that take place. The three most popular reasons for app store rejections include a lack of information (14 percent), bugs (8 percent), and apps not complying with the Developer Program License Agreement (6 percent).
The Apple Developer page states that, prior to developing an app, it is important to become familiar with the technical, content, and design criteria that the company uses to review all apps, including some of the following:
Crashes and Bugs
Publishing incomplete apps that have not been tested for bugs is likely going to result in a rejection, according to Apple. All links must be functional, and a link to a user support page is required. Apps in the "Kids" category are expected to have a link to their privacy policy.
App Content
Finalized images and text must be in place, and Apple will mark the app as incomplete if there is still placeholder content present, accounting for 4 percent of rejections. All relevant details must be included in the app's App Review section in iTunes Connect. Sign-in features should include a valid demo account with a username and password, and any features that only work on certain devices, say on iPads and not on iPhones, should be accompanied with a demo video or hardware to demonstrate how they function.
App Store rejections can also occur when app descriptions and screenshots are inaccurate (5 percent). Misleading users by listing features and functionalities that don't exist will result in a rejection, and contact information should also be complete and up-to-date.
User Interface and Advertisements
According to Apple, poor user interface (UI) accounts for 6 percent of app rejections. Developers should plan their design carefully and follow the recommended guidelines to avoid rejections. Apple has even published a list of "UI Design Dos and Don'ts" to help developers with the process.
All apps that serve ads must use the Advertising Identifier (IDFA). This should be clearly indicated when submitting the app for review. Apple recommends that developers test their apps on an iOS device to verify the ads work correctly before submitting.
Lasting App Value
Apple places great emphasis on the quality of apps in the App Store and their value over time. Apps are expected to be engaging and useful by making use of unique iOS features. When web content is not formatted correctly or there are limited web interactions, a rejection is bound to take place.
Similarly, if the app applies to a small niche market and doesn't offer much functionality, it may not be approved. App Store rejections can also occur when one developer submits several apps that are too similar. Apple recommends combining apps into one and looking at the apps already available in the category to offer a better user experience.
Do you think this list will reduce the number of App Store rejections and help developers serve better apps moving forward?
Image courtesy of Flickr
[cf]skyword_tracking_tag[/cf]
Comments
comments