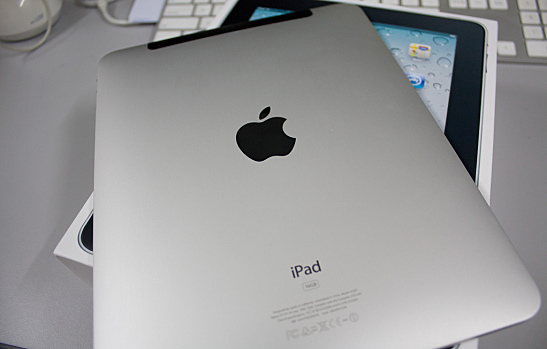 New reports indicate that Apple is working on two versions of its iPad 12.9-inch tablet, also known as the iPad Pro. One version may ship with both iOS 8, the iPad's standard operating sytem, and OS X, Apple's desktop operating system.
Dual OS
MacRumors reports that the tablet will ship sometime next year, and one iteration may boast a dual operating system, similar to recent releases by Microsoft and Google. Microsoft just revealed the Windows 10 operating system, which is unified across all devices from full desktop computers to smartphones; Google has the world's most-used mobile operating system with Android, and its Chrome OS is growing faster than the rest of the PC market, according to TechCrunch.
The other iPad 12.9 version is reportedly a standard model that's more akin to the current iPad Air. The report claims it's unclear whether or not Apple plans to sell both models.
Dual Uses
According to MacRumors, the dual-OS iPad 12.9 may sell as a two-in-one device. This typically means that it will be usable as both a tablet and a laptop, generally with a keyboard, though that much has not been confirmed.
The source continues to report that Apple's desktop operating system, OS X 10.10 Yosemite, now incorporates a flat design and looks more like iOS than ever before, which is an indicator of the two operating systems becoming more similar. Presumably this is to help iPad 12.9 users understand how to use both operating systems. Yosemite is also written entirely in Swift, the same programming language as iOS 8, which Apple released earlier at this year's WWDC to developers.
Apple's next event on October 16 is expected to reveal the latest-generation iPad and newest line of Mac computers, at which time a lot of questions will be answered.
What do you think about the iPad 12.9? Would you buy a dual-operating-system device? Let us know what you think in the comments below.
Image courtesy of Flickr
[cf]skyword_tracking_tag[/cf]
Comments
comments