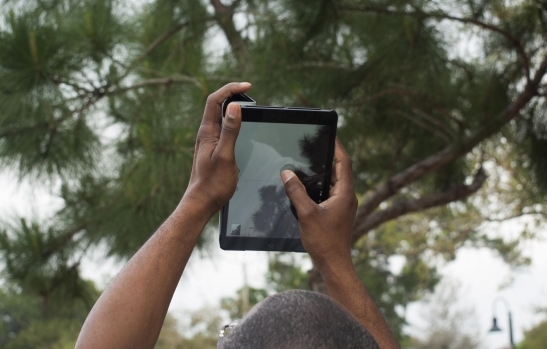 Some design specs for the Apple iPad Air 2 were leaked one day before Apple's official unveiling event on October 16. Here are a few new features that will reportedly be built into this state-of-the-art tablet:
A8X System on a Chip
According to the leaked images posted on 9to5Mac, the new Apple design reveals a hopped-up A8X processor that's built on older A5 and A6 models, with more hardware installed directly on a more muscular CPU. The A8X represents cutting-edge chip design for this new generation of tablets, and it promises an even faster and more agile operation.
More Storage
Design specs also show that 16 GB will be the "low end" storage option on the new iPad 2. MacRumors reports that the iPad Air 2 might follow the storage hierarchy of the new iPhone 6 models, offering a 16 GB option, possibly nixing the 32 GB level, and then offering both the 64 GB and 128 GB options at deflated prices.
New Touch ID Feature and Gold Color Option
It also appears that Touch ID technology will be added to the new iPad home button. Schematics from 9to5Mac show the addition of the fingerprint scanner that will allow more access control in an age where data privacy is paramount, especially with Apple Pay on the horizon. Another cosmetic change is the color scheme, as the iPad Air 2 will also be offered in gold.
Burst Mode
The new iPads will include "Burst Mode," which will deliver higher speed camera performance, based on the existing strategy pioneered on older iPhone 5 models of taking multiple pictures in less than a second.
Apple will be officially announcing the new features of the iPad Air 2 this afternoon. Is there anything else you're still hoping to see at the Apple iPad Air 2 reveal?
Image courtesy of Morguefile
[cf]skyword_tracking_tag[/cf]
Comments
comments