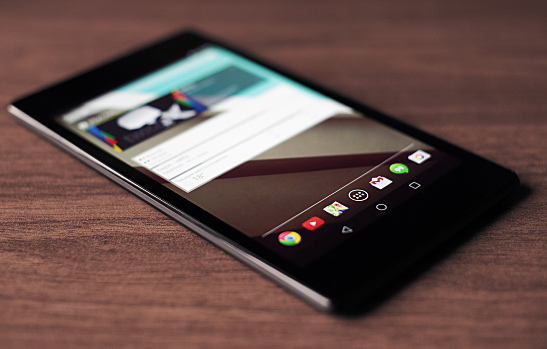 After months of anticipation, Google has released the Android 5.0 Lollipop update, which Google first debuted in June 2014 at the I/O developer conference.
The new Android version has been redesigned from the ground up and sports a sleeker user interface (UI) called Material Design, according to CNET. It also has over 5,000 APIs, which makes it compatible with gadgets running Android Wear and vehicles running Android Auto.
When Will Devices Be Updated
The first devices that will come pre-built with Android L are the Nexus 6 and the Nexus 9. The 6-inch Nexus 6 smartphone and the 8.9-inch Nexus 9 tablet will land in stores in November. According to Google, these are the first devices designed for Android Lollipop and should guarantee an optimized Android Lollipop experience.
Official Android Blog reports that the Android 5.0 Lollipop update will also be coming to the Nexus 4, Nexus 5, Nexus 7, and the Nexus 10 in the coming weeks. Since the Nexus 6 and 9 are expected to hit the market in November, the updates for other devices will likely begin rolling out around the same time.
Google Play Edition devices should also expect an Android 5.0 Lollipop update. While no names were verified, CNET reports it is likely that current Google Play Edition devices like the Moto G, HTC One M8, HTC One M7, Sony Z Ultra, Samsung Galaxy S4, and the LG G Pad 8.3 will be among those getting the update.
Get Lollipop on a Pre-Owned Device
Android L is rich in new features not available on previous Android versions. It comes with a new notification system that is accessible right from the lock screen, a UI overhaul with 3-D elements, support for Android Wear devices, a battery saver, and support for Android TV, among many other features. Budget-conscious users can still get these great features by purchasing a compatible pre-owned device instead of paying top dollar for a new phone.
A pre-owned phone with the Lollipop update is also optimized to take advantage of all the features; with over 5,000 APIs, these devices can be fully customized to provide for a more personalized experience.
Will you be purchasing a new Nexus device or taking advantage of a Lollipop-compatible pre-owned smartphone?
Image courtesy of Flickr
[cf]skyword_tracking_tag[/cf]
Comments
comments