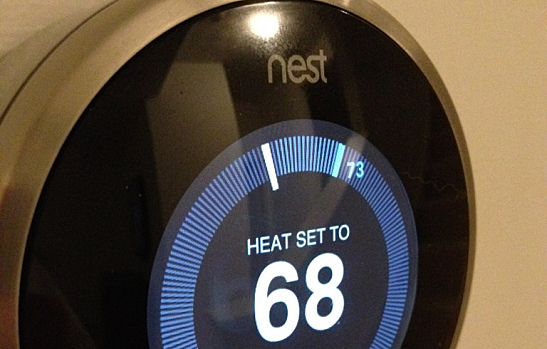 With Google's recent acquisition of the home appliance company Nest and Apple's launch of the HomeKit system, a Nest versus HomeKit battle to take over the connected home just got started. According to Forbes, these two dominant forces are setting the pace for what might be the next wave of life-changing Internet of Things devices and applications.
Nest currently has two flagship devices: the Nest Thermostat and the Nest Protect smoke detector. Apple, on the other hand, has created HomeKit to act as a hub for all smart appliances within the home, allowing owners to monitor and control them right from their iPhone.
Nest versus HomeKit—Which Is Better?
At the moment, it is hard to say which of the two giants is winning, but Apple seems to have the upper hand when it comes to onboarding developers. The HomeKit API allows any app to control any piece of hardware. This is good news for hardware manufacturers, since they will no longer have to worry about the software side of the smart home and its devices. It also frees up developers to focus on what they do best.
Nest is making strides, however, by developing a range of smart-home devices that users will be able to monitor and control from their smartphones. When asked why Google is joining the hardware business with Nest, Google's chairman, Eric Schmidt said, "We actually are already in the hardware business, in the sense that we have a [phone handset] business called Motorola—that's doing well with a lot of interesting phones—and we have a whole Nexus product line [of smartphones and tablets]. The Nest is a natural evolution of those kinds of devices, and I think you should imagine that the Google technology applied to the things that Nest do will be infinitely more intelligent, and infinitely more usable. We're making an important bet and I'm very excited about it."
The Nest versus HomeKit debate becomes even more interesting when you consider the current market. Nest devices are already in one percent of homes in the U.S., and Apple's iOS 8, which comes with HomeKit, is already installed on 46 percent of all eligible devices, according to recent statistics.
Between Nest and HomeKit, which of the two do you feel is likely to do a better job of connecting you at home?
Image courtesy of Wikimedia Commons
[cf]skyword_tracking_tag[/cf]
Comments
comments