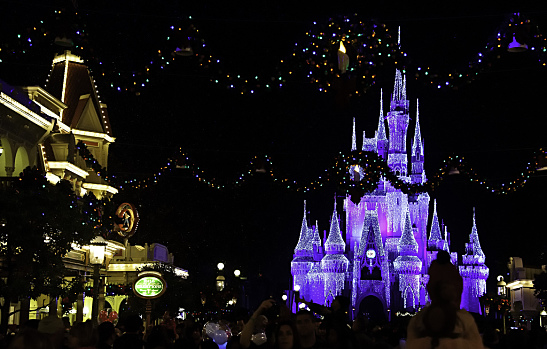 The Disney Movies Anywhere app—which launched on iOS earlier this year—is now bringing the Disney movie library to Android and Google Play, according to The Verge. The movie-curating app will allow users to access popular Disney, Pixar, and Marvel Universe movies purchased on their Google Play account from any device.
The Disney Movies Anywhere Initiative
Disney Movies Anywhere is a free download that is both family-friendly and visually appealing. It allows users to stream or download their digital collection on any of their compatible devices, and the parental control feature limits what kids can purchase and download. At startup, users are presented with a list of new and upcoming movies with original visual art. An all-time favorites list is also available.
"We want to make it easy for movie fans to enjoy all their past and future digital purchases across all of their devices," said Jonathan Zepp, Google's head of Google Play Movies partnerships, according to TechCrunch.
The Discover tab includes exclusive content such as deleted scenes, one-on-one interviews with voice actors, and facts about characters. Under the "Movies" tab, users can check out the complete list of available movies, categorized by genre. These include Animation, Classics, Action & Adventure, and even Documentaries. Users can scroll through movies based on year of release, as well.
As an incentive to onboard as many people as possible, Disney is offering a free digital copy of the movie Wreck-It Ralph for a limited time to anyone who connects their app to either their Apple or Google store accounts.
Movie Access Across Platforms
According to TechCrunch, Disney's decision to allow access to their content on iOS or Android, regardless of whether it was purchased from the iTunes Store or Google Play, may very well be the first time it has been possible to purchase a movie from one store and access it on a competing platform.
Disney Movies Anywhere's app is virtually identical across iOS and Android, allowing users to sort the most relevant content through a "featured movies" tab alongside its other various categories. However, the new Android app does use Google's design language, making it feel native to Android and less like a seamless translation of the original iOS program.
TechCrunch reports that, according to Disney CTO Jamie Voris, Disney hopes to extend the idea of universal access beyond iOS and Android by engaging with more partners to make the app truly cross-platform.
Which movie will you be downloading first on the Disney Movies Anywhere app?
Image courtesy of Flickr
[cf]skyword_tracking_tag[/cf]
Comments
comments