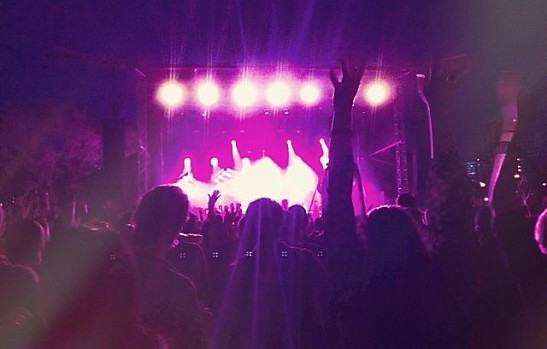 Whether you're trying to find a popular hangout or nearby concert, the best apps for events, tickets, and deals are just a click away. The Google Play store and Apple's App Store both host a wide range of smartphone apps that can help you plan the perfect outing for you and your friends.
1. Time to Enjoy (Free, iOS)
Time to Enjoy browses your iPhone calendar, determines when you have free time, and then finds local events that take place during those open time slots. Upon locating an event of interest, the app will present you with the relevant details, which you can share with your friends via e-mail, text message, Facebook, or Twitter.
2. LocalMind (Free, Android and iOS)

LocalMind uses location services like FourSquare to pull up info from users who have visited a location. Users can post questions to gauge visitors' opinions and get responses from local experts about specific events. The app pings someone who recently checked in at an event and requests their feedback, all in real-time.
3. Field Trip (Free, Android and iOS)

Google's Field Trip is one of the best event apps for anyone who wants to get alerts about what's happening in town. The app runs in the background and pops up information about restaurants, clubs, landmarks, or anything else nearby. Acting like a personal guide, Field Trip pulls data from popular publications like TimeOut and Thrillist. The interface includes a user-friendly map that displays nearby events. You can also select events and locations based on your interests.
4. Eventbrite (Free, Android and iOS)
Eventbrite is another great tool for locating nearby events. The app is an extension of the company's popular ticketing website. You can browse events by category and see recommendations from friends. Eventbrite allows you to purchase tickets or scan QR codes on the go. This is one of the best apps for users who want to keep all of their event information on one app.
What do you think are the best apps for events?
Image courtesy of Flickr
[cf]skyword_tracking_tag[/cf]
Comments
comments