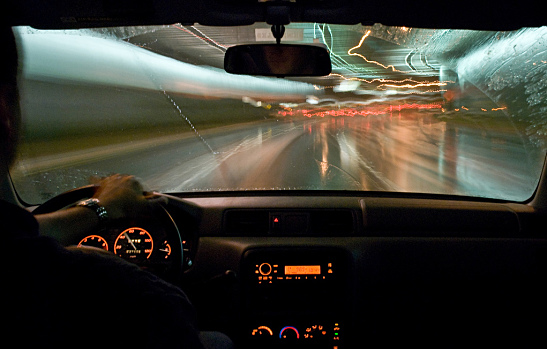 Have you ever found yourself trying to answer a text or pull up directions on your phone while driving? It may seem like no big deal, but distracted driving causes hundreds of thousands of injuries each year. Using your phone while driving is, in fact, a very big deal. Luckily, there are Bluetooth car kits and basic driving apps available, so there's no excuse to drive while distracted. Try these technologies and apps to stay focused and safe:
Bluetooth Car Kits
One of the simplest ways to turn your phone into a hands-free device is to install a Bluetooth car kit, which typically plugs into the vehicle's DC outlet. Since it's voice activated, you can simply talk to text, dial, or look up navigation, all with one easy-to-use device. Expect to pay anywhere from $50 to $100—a small price for safety.
Key2SafeDriving
Similar to other safe-driving tools, Key2SafeDriving disables your phone when you're on the road. It differs, however, in the sense that it's a standalone device, which is more difficult to tamper with than an app. The Key2SafeDriving add-on (which plugs into your car's OBD-II port) stores text messages and calls until you arrive at your destination, and can even email you a report when it's been disabled. This makes it a great device for multi-driver cars.
Vlingo (Free, Android, iOS, and Windows)
If you live in a state where hands-free phone use is permitted, an app like Vlingo can help you keep your eyes on the road. When activated, Vlingo verbally announces incoming calls and can even read your text messages so you don't need to look at your phone. You can also use it to find directions, ask questions, and update social media without your hands ever leaving the steering wheel.
Canary (Free, Android and iOS)
If your teen is taking the car for the night, make sure he or she doesn't leave without Canary installed and linked to your phone. This app not only disables your teen's phone when the car is in motion, but it can also record driving behaviors, like if he or she attempts to send a text message or goes over the speed limit. As the linked parent, you will receive updates on your phone.
DriveOFF (Free, Android and iOS)
DriveOFF is a simple app that uses your phone's accelerometer to disable your phone while you're driving. It will turn off all calls and messages and simply display a boring background of your choice. You'll earn points for distraction-free driving, too, so there's an added incentive to keep your phone out of sight and out of mind.
Armed with the right apps and tech, your phone can actually become a force for good when it comes to safe driving. Do you have a different safe-driving tool you prefer to use?
Image courtesy of Flickr
[cf]skyword_tracking_tag[/cf]
Comments
comments