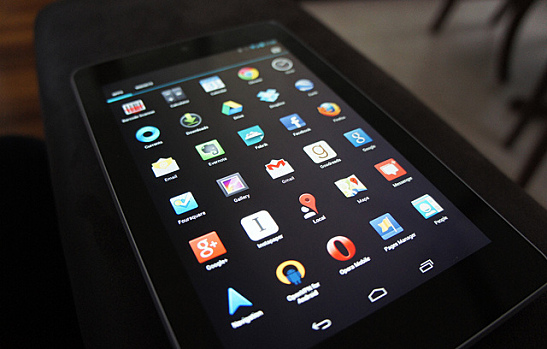 Google has created a "Best Apps of 2014" section on the Google Play Store, highlighting 64 of the top-rated apps available, NDTV reports.
Some of the apps are well-known and others are newcomers. Some are free, some require a payment. But they all have one thing in common: users have rated them as some of the best apps on the market. Here is a look at some of the apps that took the Google Play Store by storm in 2014.
News Apps
News apps have always been popular with mobile users. Google listed the New York Times—Breaking News app, which delivers news with enhanced imagery and multimedia. Users can access 10 free articles per month from any section.
The CNN Breaking US & World News app has a 4-star rating as of December 2014 and was also one of the Play Store's best apps of 2014. The app was redesigned for phones and tablets, and allows users to consume news by watching video clips, browsing photo galleries, receiving news alerts, and following stories as they develop.
Music Apps
Quite a few music apps also made it on the Google Play Store's "Best Apps of 2014" list. These include Shazam and SoundHound, which are music and TV identification and matching services, and TuneIn Radio, a way to listen to radio stations from across the United States.
Miscellaneous Apps
Other apps that made the list include shopping apps like Wish, on-demand driver services like Uber, and portrait- and selfie-editing tools like Facetune. The popular TED talks app, which brings the world's most fascinating speeches to Android, made the list as well.
These represent only a few of the best apps on the market, so be sure to head over to the Play Store and check out some of the other top-rated apps of 2014.
Which other apps do you think deserve to be on the list?
Image courtesy of Flickr
[cf]skyword_tracking_tag[/cf]
Comments
comments