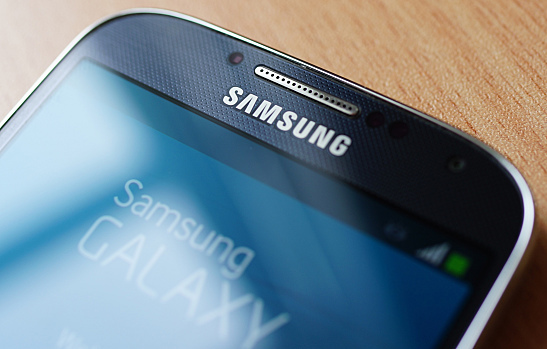 The first reports of the Samsung Galaxy J1, the company's new entry-level smartphone, emerged in December. Now, leaked images of the device with a January 14 time stamp could indicate that this phone may be unveiled soon.
Features and Specs
SamMobile reports that the Galaxy J1 is firmly targeting the budget-minded, entry-level consumers. The new device will ship with Android 4.4 KitKat instead of Lollipop. It is equipped with some features typically seen on Samsung flagships, including the company's Ultra Power Saving Mode, which is included on premium handsets like the Galaxy S5.
Other features include a 5-megapixel rear camera and a 2-megapixel front-facing camera."The device should include a 4.3-inch WVGA display, a 1.2GHz 64-bit quad-core Marvell PXA1908 processor, 1 GB RAM, 4 GB internal storage, microSD card slot, and an 1,850 mAh battery," according to SamMobile. The device will be available in four different SIM connectivity variants: single-SIM LTE, dual-SIM LTE, single-SIM 3G, and dual-SIM 3G. The 3G variants will sport a VGA front-facing camera in place of the 2-megapixel version on the LTE variants of the Samsung Galaxy J1.
Availability
So when can eager customers interested in a quality, entry-level Samsung device expect to see the Galaxy J1 in stores? Reports suggest the device could be officially released sometime this week. However, Samsung has not indicated which country or region the smartphone will debut in, nor have they listed a price.
Samsung recently announced the Galaxy A7, which, while not an entry-level phone, is still a decidedly low-end device.
Would you be interesting in purchasing the Samsung Galaxy J1?
Image courtesy of Flickr
[cf]skyword_tracking_tag[/cf]
Comments
comments