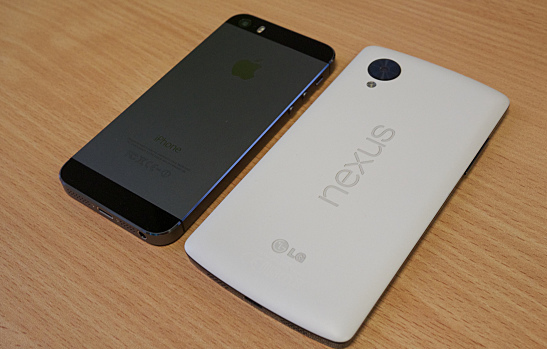 Are you one of those many people who might be better served by used mobile devices rather than investing in a brand new phone? Here are some questions you should ask yourself to figure out if buying a certified pre-owned smartphone might provide the greatest bang for your buck the next time you need to replace a broken or aging phone.
What Does Your Current Plan Look Like?
If a mobile plan accommodates cost-effective new phone upgrades, many consumers might shrug their shoulders and spring for the upgrade without giving it much thought. But if your plan doesn't give you an upgrade, you may have to shell out $500 to $600 for a new phone, mostly because carriers don't usually offer the kinds of entry-level smartphones that appeal most to cost-conscious consumers.
How Badly Do You Need New Tech?
The choice of buying a new or used mobile devices depends on your philosophy regarding technology and how you'd like to use a mobile device. Are you an early adopter, a "tech geek" or someone who wants to be the first to try out state-of-the-art mobile gear? Do you want a practical phone that you can take with you all day without worrying about how to use it or whether it will get exposed to wear and tear? If you are in the former group, you'll likely go to any lengths to afford the latest smartphone models your carrier offers. If the latter sounds more like you, you'll probably want to go with a certified pre-owned smartphone model that will be serviceable and functional without the cost and risk.
Are You Ready to Pay for Accessories?
The newer and fancier your phone is, the more you're going to have to invest to keep it protected from mishaps. This means buying the newest and best accessories, like holsters and hard cases, not to mention chargers and other convenience items. It's also possible that you've already invested in all of these accessories for an older phone that's still modern enough for you. If you need to replace one of these traditional phones, buying pre-owned may be your best option.
What Do You Do for Work?
For most people in labor-intensive fields, getting an older smartphone is a no-brainer. Professionals who regularly perform factory work or operate heavy machinery don't typically want to sink a lot of money into a fancy, expensive new phone that will be at risk on the jobsite. But even workers who hold office jobs may not want a top-dollar phone model in their pocket all day.
What's your tech philosophy: Getting the newest phone all the time or making strategic pre-owned purchases?
Image courtesy of Flickr
[cf]skyword_tracking_tag[/cf]
Comments
comments