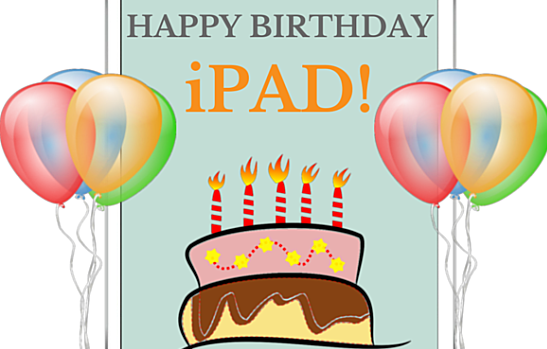 On Friday, we're celebrating a big birthday. It's made its mark as a true game changer, storming into the homes of President Obama, Kim Kardashian and everyone inbetween. Five years ago, Steve Jobs unveiled "the most advanced technology in a magical and revolutionary device" – the beloved iPad, which hit stores on April 3, 2010.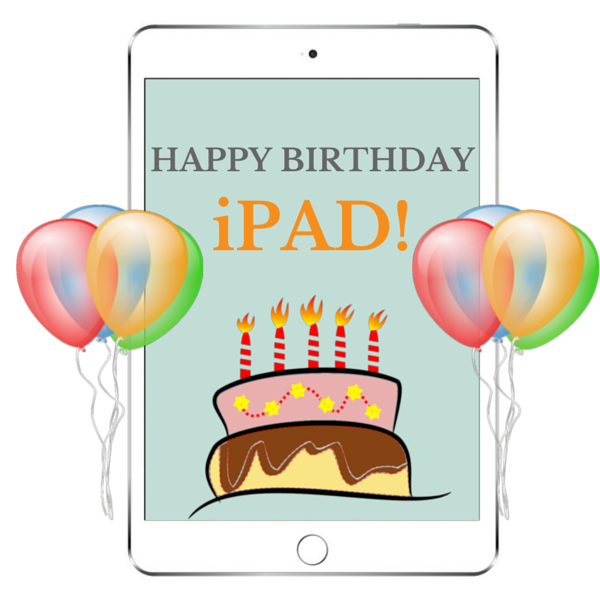 It goes without question that the iPad transformed the future of mobile, and to mark this celebration, we've compiled five facts showing just how disruptive the iPad has been over the years.
Over the past five years, more than 225 million iPads have been sold. That's enough to equip every citizen in the UK, France, Peru and Thailand with a shiny new tablet!
It has improved education in the classroom. Twenty percent of students scored 'proficient' or 'advanced' using tablets over textbooks in an Algebra 1 course, according to Houghton Mifflin Harcourt
iPads have also helped the future leaders in medicine. UC Irvine Medical School reported that 23% of medical students who used iPads in learning performed higher on national exams than those without.
It's altered (and possibly saved) the publishing industry, forcing magazines and newspapers to create tablet-ready versions for digitally savvy consumers.
iPads have pushed pop culture to become more innovative. Modern Family recently shot its "Connection Lost" episode entirely on an iPad 2 and iPhone 6. The episode's inspiration came from executive producer Steven Levitan to show how families communicate today.
From Gazelle's iPad Lab
We pulled together some of our own data to show how iPads have been traded-in over the years.
Since starting iPad trade-ins in March 2011, Gazelle customers have sent in nearly 4.3 million iPads of all generations (see chart below).
To date, we've paid out nearly $20 million to our customers for their iPads.
According to Gazelle's stats the iPad 2 16gb (Wifi) is the most popular traded-in iPad. (see pie chart below). The iPad 2 also happens to be the most commonly broken one.
In total, 9% of iPads traded into Gazelle are broken.
Gazelle customers are not just trading-in, they're buying too. iPads represented 19% of all transactions for Gazelle Certified pre-owned since launching in October 2014.
Kevin Walther is a communications specialist at Gazelle and editor for The Horn. Reach him at kwalther@gazelle.com and follow him at @waltherkevin. Connect with Gazelle on Twitter and Facebook.
[cf]skyword_tracking_tag[/cf]
Comments
comments