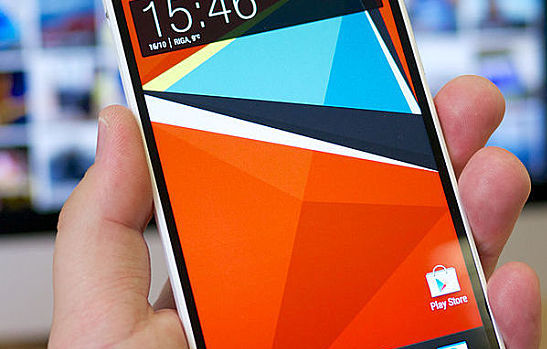 Calculating the cost of a smartphone isn't always easy. Purchasing a new phone outright is expensive, typically priced at $500 or more. Signing a new contract can bring the price down, but you're also locked in for a number of years.
Prepaid plans are another option, letting you pay up front for the features and phone you want. Adding refurbished phones into the mix makes things more complicated still: Can you connect used phones with prepaid plans, or are you out of luck?
The Prepaid Difference
Most smartphone users are familiar with carriers' contractual models. You want the shiny new phone that comes with an unaffordable sticker price, and a telecom company offers to "help" with the cost, subsidizing a large portion of it in exchange for your business over the next few years.
Often, you end up paying more than the phone is worth over time and may face high penalty costs if you try to break the contract early. Going over the amount of minutes or data allowed by your plan often also comes with a large fee; forget to pay and your credit rating could suffer.
Prepaid plans, meanwhile, offer just the opposite. While you still need a carrier, you don't lock into a contract but instead buy a set number of minutes or amount of data, which you can use at your leisure. Not all phones are eligible for prepaid plans — most carriers and manufacture reserve prepaid options for older models and those that don't sell as well as newer versions. Some smaller carriers may require you to opt-in for a basic month-to-month plan and add services on demand to achieve the ideal mix of features and cost.
Possible downsides? You generally end up paying more per minute than you would under a contract. In some prepaid plans, minutes expire after a set time period. One of the biggest benefits, though, is the ability to control the cost of your cell phone usage; if you try to go over your purchased minutes or data, your phone simply won't work. Newer carriers are less likely to let time or data packs expire, giving you more choice with less risk.
What About Used?
Is it possible to get used phones with prepaid plans? The short answer is yes. As noted by Pearson's Que Publishing, it's now possible to use older iPhone models, such as the iPhone 4 or iPhone 5, as part of a prepaid deal, although newer versions like the iPhone 6 are off-limits.
While not all prepaid services support all phones, there are a few basic rules: Your phone must be GSM-enabled and "unlocked," meaning it will work with more than one service provider. Unlocking can often be done at small retail kiosks or by following how-to videos online. Additionally, you'll need to get a new micro-SIM card from the new service provider to allow the phone to work on their network.
Once you have the right hardware in hand, most providers will charge you a one-time activation fee and let you pick the prepaid plan of your choice. As long as you don't want the newest hardware, it's absolutely possible to get used phones with prepaid plans.
Start by finding a reputable, certified reseller that offers high-quality refurbished phones and pick a model you like. Do a quick search to ensure your selection is eligible for prepaid, and when it arrives, check with the existing cell service provider to make sure the phone's IMEI number isn't tied to an outstanding balance. If everything looks good, it's time to start shopping for a prepaid plan.
Have you signed up for a prepaid plan with a used phone? Tell us about your experience in the comments.
Image courtesy of Wikimedia Commons
[cf]skyword_tracking_tag[/cf]
Comments
comments