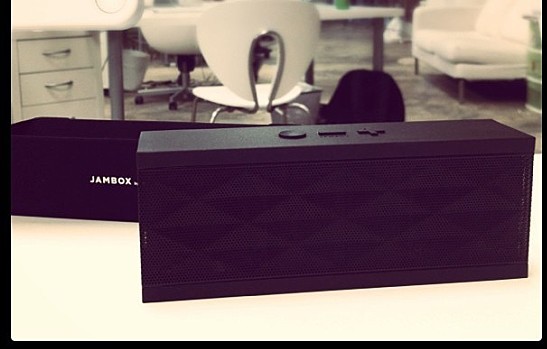 The right smartphone speakers can turn any gathering into a party, whether you're relaxing outside by the pool or barbecuing with friends. The trick is finding the right one to suit your needs. Here are five of the best smartphone speakers money can buy, whether you're looking for power or cost-effectiveness.
The Beats Pill is designed for portability and comes with its own unique carrying case that can be clipped onto a variety of surfaces. It comes in several colors including black, white and limited-edition pink. It offers Bluetooth connectivity, or you can also sync it directly from your computer. The speaker has great range, so you can listen outside while it's connected to your computer inside. One of the best features is its long battery life—that means less time charging and more time playing.
This sleek, stylish speaker is as beautiful as it is useful. You can seamlessly stream more than just music; try broadcasting phone calls through the Jawbone to bring the office outdoors. It features an internal rechargeable battery that gives you up to ten hours of play when fully charged. Jawbone's MyTALK portal lets you wirelessly update your software and apps.
If you're a music lover, you're probably already very familiar with Bose products. They've managed to package their full-sized speakers' powerful sound into a compact, portable version with the Bose SoundLink. Voice prompts make pairing the device with your smartphone easy, and with eight hours of battery life, you don't have to worry about running out of power at your family picnic or beach day.
Mpow Portable Waterproof Speaker
If you love the outdoors and plan to spend most of your summer in the water, this is the portable speaker for you. Not only is it water-resistant, it's also shock-absorbing. The Mpow boasts great range, providing rich bass to boost any musical genre.
This easy-to-use speaker connects with all Bluetooth-enabled devices and has an audio jack for hardwired connections. It has an outstanding connection range of up to 33 feet and can double as a speakerphone. The cube shape makes it compact and light—small enough to fit in the palm of your hand—while offering high-quality sound.
What are your favorite Bluetooth speakers to pair with your smartphone?
Image courtesy of Flickr
[cf]skyword_tracking_tag[/cf]
Comments
comments