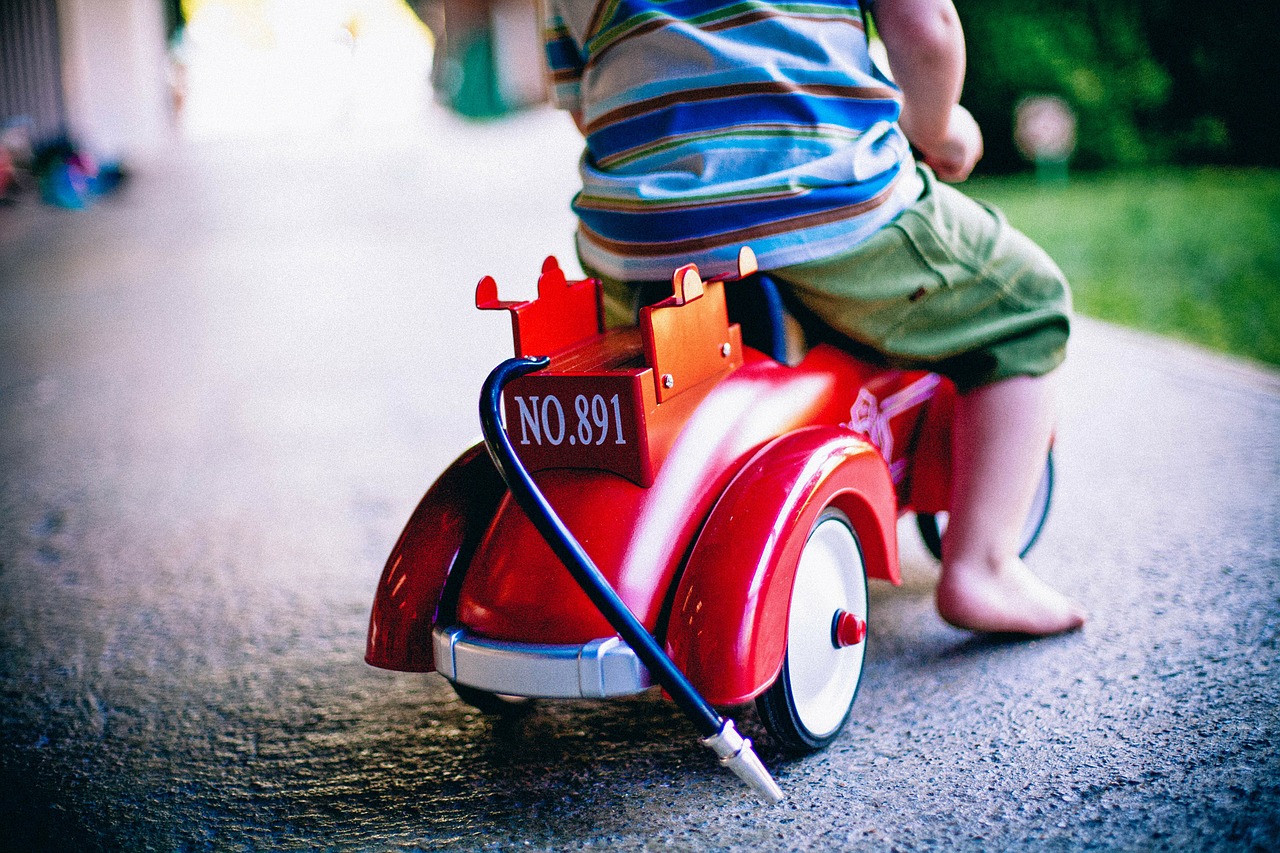 Becoming a parent is like joining a secret society. In a moment's time, you enter a world of things both new (connections, languages) and old (all the free stuff other parents give you).
New items for your child come at a high price. So, how do you know when to avoid buying new? With kids growing up as fast as they do and parents overrun with hand-me-downs, here are three things you should never buy new for your child:
1. Clothes
If you haven't found out already, kids' clothes are pretty expensive. But that's because you're lucky if your child even gets to wear an outfit more than once before growing out of it.
Instead of investing in these items, see if your friends or relatives have bins of their kids' old clothes that are taking up space. You can also check out local garage or consignment sales and thrift stores. Odds are the items you'll find there were worn only a few times, so the quality should still be good.
2. Toys
Everything is a toy for a child. Everything. In our house, we have two giant bins of stuffed animals, books and other gadgets that make noise when blown by a slight breeze. My son will peer into these bins, grab something to play with for a few moments and then roam around to find something different.
To date, his favorite toys have included a metal shelf, an empty tin of Danish butter cookies and my cellphone. Hint: You won't find any of these in Toys "R" Us. What you will find are new, expensive toys that your child may or may not use. You can take that chance, or you can take hand-me-downs. Just remember: pretty much any "toy" is "new" to your kid.
3. Portable Electronics
You know that blanket or stuffed animal your child carries around? You know how devastated he'd be if he lost it? You'd likely feel the same way if you gave him a cellphone or tablet and he left it somewhere, but that's just what happens—a lot.
According to a survey conducted by Gazelle, nearly 70% of parents indicated that a child in their household has broken or lost at least one phone. Lesson learned: If you have a slightly older, yet still irresponsible, child, don't buy new. Unlike clothes or toys, you may not have a used cellphone or tablet kicking around to pass along. But you can do the next best thing by purchasing a used or certified pre-owned one inexpensively.
What new items have you bought for your kid that you shouldn't have?
Image courtesy of Pixabay.
Comments
comments