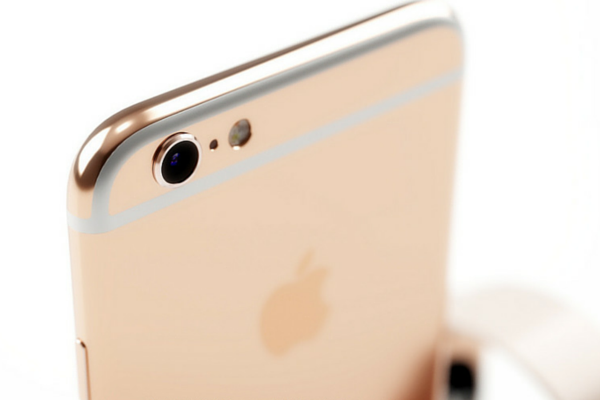 Apple's annual iPhone announcement is around the corner and we can hardly contain our excitement. With rumors flying about new features, release dates and much more, it's important to keep the facts straight.
Here are the top 10 things you should know about the iPhone 6s:
1.  Timing
September 9 announcement; September 18 in-store release
Sources close to Apple say the special event will be held on September 9, 2015, as first reported by BuzzFeed. Based on timelines from past years, we can expect pre-orders to begin on September 11 with an in-store release on September 18.
2.  Name
iPhone 6s and iPhone 6s Plus
Updates will focus on internal improvements without major design changes this year. This year's model will be called the iPhone 6s and iPhone 6s Plus, in line with the naming conventions Apple has been using since 2009.
3.  Screen size
4.7" and 5.5" for the iPhone 6s and iPhone 6s Plus
Leaked photos point to a very similar body size as the iPhone 6, suggesting we'll get the same standard and Plus sizes we first saw in 2014.
[rev_slider alias="10iphone6srumorsleakediphone"]
4.  Camera
12 megapixel camera
The iPhone's 8-megapixel camera, introduced in the iPhone 4s back in 2011, is about to change. Instead of improving megapixels the past four years, Apple has focused on making software updates to improve the image quality. This year, however, multiple analysts suggest the camera will offer a 4-megapixel jump to 12. Analysts have also suggested the new camera will be equipped with a two-lens system, capable of producing DSLR-quality photos.
5.  Video recording
4K capabilities
Ultra high-definition (4K) video is the next big step in HD technology. Many smartphone manufacturers have already launched models with 4K video recording such as the Samsung Galaxy S5. 4K not only improves video quality, but also offers image stabilization and high range capabilities.
6.  New technology
Force Touch
After making its debut in the Apple Watch and new retina MacBooks in April 2015, Force Touch, a new technology that senses the amount of pressure of your touch, is coming to the iPhone. While only a minor change in physical appearance, Force Touch allows for entirely new actions in navigation and usability. The technology is expected to work across iOS 9, both in apps and on the home screen.
7.  New color
Rose Gold
Apple is expected to release the iPhone 6s in a fourth color, rose gold, in addition to the existing space gray, silver and gold options. The new color will be the same hue as the Apple Watch Edition released earlier this year. Martin Hajek took a shot at prototyping the new color, seen below.
[rev_slider alias="10iphone6rumorsrosgoldiphone"]
8.  Faster Processing
A9 processor with 2GB RAM
One of the primary internal improvements is faster processing speeds, thanks to an A9 processor chip and one additional GB of RAM. Analyst Srini Sundararajan estimates this chip will be 20% more powerful and 35% more power efficient.
9.  More security
Improved Touch ID
This one's pretty simple. Apple is upgrading Touch ID to make fingerprint recognition faster and more secure, improving the Apple Pay experience.
10.  Operating System
iOS 9
No rumors here. Apple will release a software update for all iPhones with improvements focused on built-in apps, Siri, battery life, performance and security. But the most notable improvement doesn't have to do with iPhone at all. iPad's productivity is literally doubled with iOS 9's split screen capability, allowing you to work between two apps at once.
What are you most excited for in the iPhone 6s? Let us know in the comments below.
Image courtesy of Martin Hajek.
Comments
comments