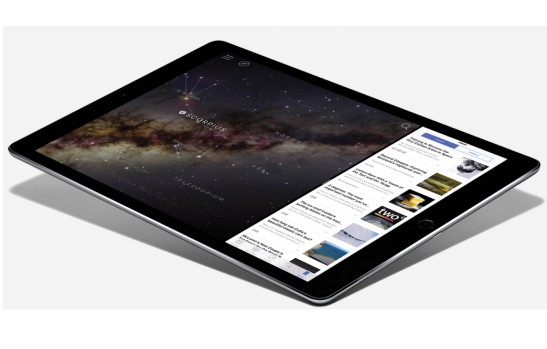 Following months of rumors, Apple introduced its newest, largest tablet, the iPad Pro. The Pro, faster than ever before, is 78% bigger than its iPad Air 2 predecessor. At just 6.9 mm thin and weighing 1.57 pounds, the iPad Pro is in a class by itself.
But given its cafeteria tray size, we've been asking ourselves: Is bigger really better? While the iPad Pro boasts multi-tasking features and a vibrant screen, its size might prevent portability and functionality over its smaller family members.
Before you upgrade to Apple's latest tablet, arriving in-stores in November, consider the pros and cons.
Pros: Why You Should Get It
Massive Screen Size: Apple supersized its iPad Pro with a 12 x 8.68 x 0.27 inch retina display, compared to the iPad Air 2's 9.4 x 6.6 x 0.24 inch screen. The Pro is ideal for multi-tasking, movie watching and presenting.
Doubles as a Personal Computer: "The iPad is the clearest expression of our vision of the future of personal computing," said Tim Cook. And more than ever before, it can double as a laptop. Apple also introduced two accessories made just for the Pro: the Apple Pencil ($99) and Smart Keyboard ($169).
More Power: The iPad Pro comes upgraded with the A9X chipset, nearly double the CPU performance of the iPad Air 2. This allows for dual multi-tasking windows and a faster processing time when switching between apps.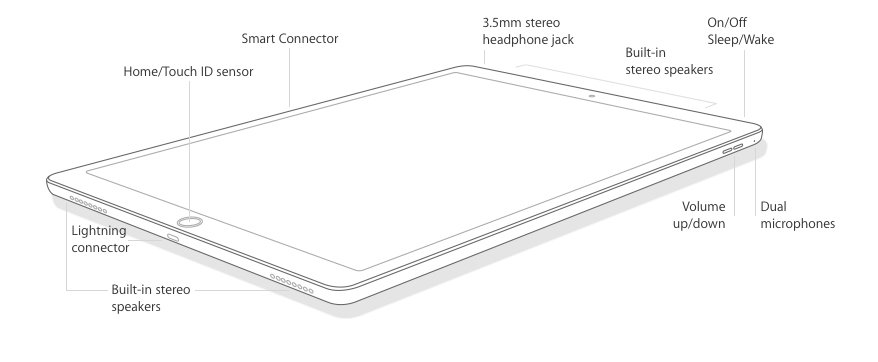 *Photo courtesy of Macworld
Cons: Why to Stay Away
Too Big: The screen size may be a benefit for some, but bigger is not always better. The original iPad was created to complement its smaller cousin (the iPhone). Closer to laptop size, the iPad Pro is an animal of its own and may be too cumbersome for the on-the-go traveler.
It's Expensive: As the most expensive iPad ever, the Pro starts at $799 for the 32GB and $949 for the 128GB, without the Wi-Fi option. That doesn't include the Pencil or Smart Keyboard that you're definitely going to want.
Who is it for?
If you're in the market for a presentation tool, a multimedia-viewing device or a touch-based personal computer, then the iPad Pro is for you. But if you're hoping for casual Internet surfing like previous generation iPads, you might find the iPad Pro too big.
Still looking to upgrade your older iPad? Gazelle has certified pre-owned iPads of all generations up to the iPad Air 2, for lower cost than at Apple.
Comments
comments