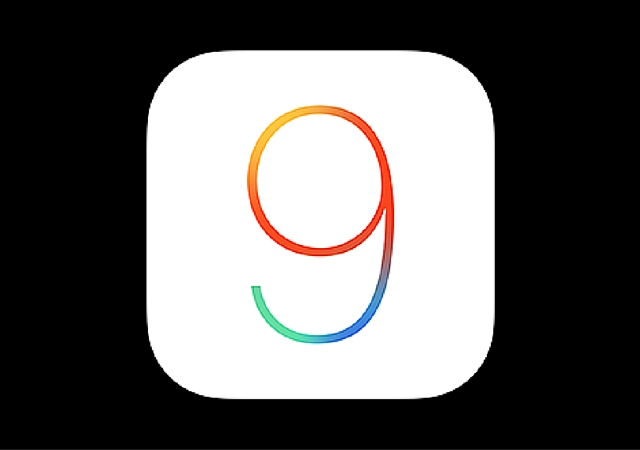 Apple released its much anticipated iOS 9 update to the public on Wednesday, September 16. While the visual changes in iOS 9 aren't nearly as dramatic as the redesign we saw two years ago with iOS 7, subtle updates in functionality and navigation vastly improve the iPhone experience.
Apple knows what we want, and it's not a design change. As Wired puts it, "Apple spent the last year connecting dots between the disparate pieces of its operating system. The next phase of technology is all about it learning our behavior and adapting to our needs, not forcing us into its pre-determined ideas about how the world works."
With the hype of improvements, there have also been reports of crashing phones and subsequent data loss when attempting to download the new software, primarily among older generation iPhones. The Independent did the math and found that of the 160 million people who have already downloaded iOS 9, an insignificantly small percentage is actually having problems. To be on the safe side, make sure you back-up your data before updating.
Once you download the update, you won't notice much difference apart from a minor font change and the side-by-side view when navigating between apps. But play around a bit more and you'll soon realize how many small differences there are – and the big improvements they make.
Here are the top 5 hidden features of iOS 9:
1.  Search in Settings
This is a simple update that makes a big difference for people who haven't memorized the entire organizational mess of the Settings app (a.k.a. everyone). Now you can search whatever you're looking for and each result will display its location within the app.
2.  Improved Battery Life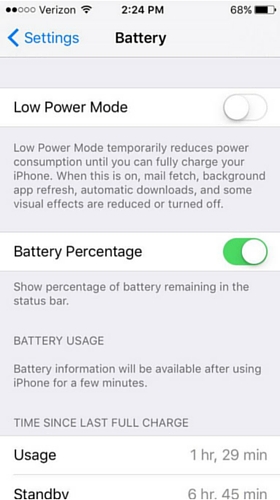 Ever needed to milk your remaining battery to get you through the day? Of course you have, because poor battery life will forever haunt us all. Now there's an easier way than turning down your brightness or going into airplane mode. Low Power Mode automatically reduces unnecessary functions so you can move on worry-free.
3.  Select Multiple Photos at Once
If you're in a rush to free up some storage space, deleting old photos just became so much easier. Simply tap, hold and swipe to select groups of photos at once. Another tiny improvement that makes a big difference.
4.  Get Customized Suggestions from Siri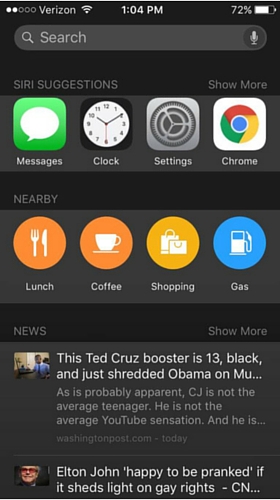 Siri gets a lot smarter in iOS 9, pushing us closer to the world of freakishly-advanced virtual personal assistants à la Her. Siri's innovations are focused on customized suggestions based on your location and the time of day. It'll give you news, contacts and apps using this information.
5.  Call Contacts Directly from Search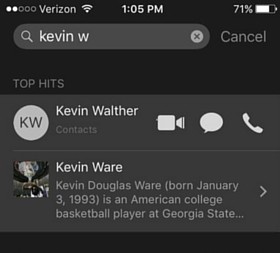 Like most of iOS 9's improvements, this one saves you one extra step in a task. Now when you search for a contact, you can directly call, FaceTime or message them from the search screen. Congratulations, you just saved yourself 2 seconds.
Sensing a theme here? These updates are designed for a marginally better experience and may go unnoticed by a large percentage of the population. However, they allow for more efficient and productive use, allowing you to accomplish more in less time.
Image courtesy of Wikimedia.
Comments
comments