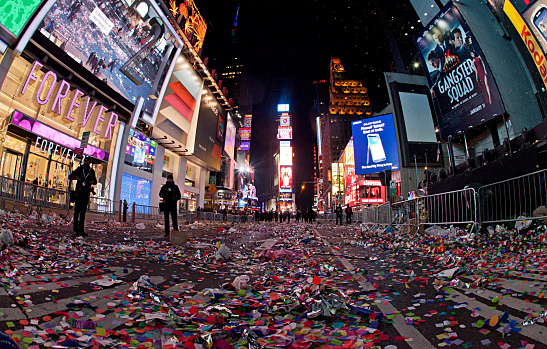 For the New Year or a new purchase, these five apps are must-haves to get you through 2016 with your resolutions intact.
1.  Drop Everything
Whether you're viewing an Excel spreadsheet for work or a PDF for music rehearsal, Dropbox is the go-to organizer for the cloud. With the Dropbox app on your iPhone or iPad, it's much easier to share files for those who may not have iCloud or Google accounts. Fewer clicks to share means it's more likely someone might actually read those long attachments. Plus, you get 2GB of storage for free!
2.  Learn Something New
Khan Academy has been rapidly moving its way from the virtual classroom to our living rooms. With more than 10,000 free instructional videos, the new Khan Academy app can turn any moment into a learning moment. Why not download this personal tutor for your child instead of a mind-numbing choice like Candy Crush? Keep learning alive for kids and adults alike during the bleak mid-winter.
3.  Strategize Your Way to Victory
One of the best reasons to own a tablet is the quality tabletop games that have made their way into the App Store. BattleLore: Command has been holding my interest with its challenging-but-fair brand of turn-based strategy. If you're someone who likes to pause before you swing your sword, BattleLore may be the thinking man's game for you. A 2015 review assures everyone (as can I!) that it's easy to learn and play.
4.  Never Get Lost
Sorry, Apple Maps – though you've improved dramatically and are now better integrated with Siri, Google Maps still reigns because of Google's massive information infrastructure. Though the gap has narrowed between these fierce competitors, I still choose Google for transit directions and for surprising new features – like alerts telling me when I should leave in order to make it to my destination on time.
5.  Cook Up a Storm
If you love cooking like me, or even if learning is your New Year's resolution, the Epicurious app is my go-to for both weeknight dinners and fancy dinner parties. With a precise filter as well as an eye for more exotic ingredients, Epicurious has something for both beginning and master chefs. I prefer it over the more traditional Food Network and Real Simple apps that also live on my home screen.
There's more than five ways to meet your New Year's resolutions, but these apps will help you in most areas of your life throughout 2016.
Image courtesy of Flickr.
Comments
comments