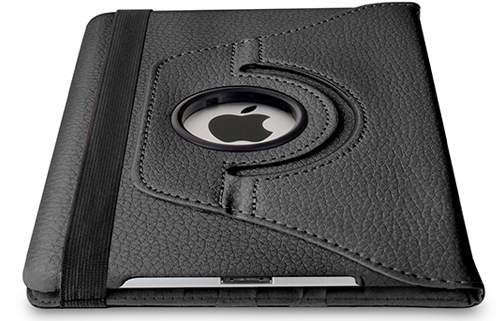 iPads take days to build, but can be ruined in a mere second. Take these four simple steps to best protect your iPad or favorite tablet.
1.  Cover It
iPad screens are most susceptible to damage. Protect it. The Apple Smart Cover is a decent start, but at the end of the day, it's just a piece of flexible plastic and may not perform when your device plummets to the ground. Screen protectors are a solid investment, and Gazelle has some for only $15. Don't fall for the more expensive options that use phrases like "self-healing."
2.  Encase It
A simple cover may not be enough, especially if you're dealing with young children or clumsy adults. Check out Lifehacker's 5 best cases and perhaps even splurge on the all-terrain survival case if you plan on taking your iPad camping. Whitewater rafting has never been so risk-free.
OtterBox is the #1 selling case for tablets, but it may not be the best use of your money if you're an average user. Plus, a bulky case makes it much harder to fit into bags and purses.
3.  Insure It
I learned the hard way that iPad warranties aren't what they used to be as they become more affordable and therefore more disposable. Opt for AppleCare if you buy retail as $99 is still better than a whole new device. Or, make use of Gazelle's warranty if you buy refurbished. Using an American Express or similar credit card to buy your iPad may also include insurance. Check the fine print to see if your new (or gently used) purchase is already covered.
4.  Secure It
I've no problem with my iPad at the beach without an expensive case, but I've still managed to ruin the screen by not storing it securely. Be careful if you fall asleep on the couch while reading. You might roll over and wake up to a smashed tablet!
Accidents happen regardless of how old or how careful you are. Follow this advice to make sure that your iPad makes it through the year intact.
Comments
comments