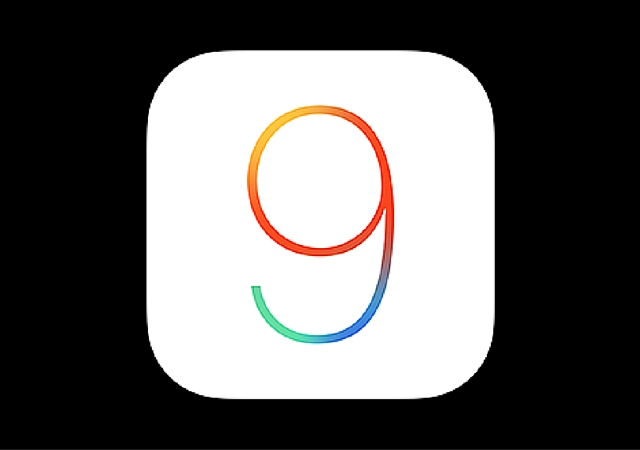 Apple's software has undergone a major revamp guaranteed to make your life easier – if you know where to look. Here are 9 game-changing tips to get the most out of iOS 9 features.
1.  Low Power Mode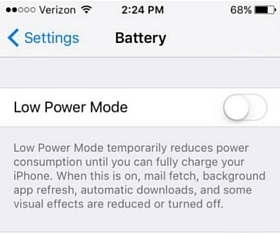 So you're stuck on the tarmac with no power outlet in sight, and it's hour three. Thankfully, the new Low Power Mode will extend your battery life in those desperate hours of boredom. To activate, choose Settings – Battery – Low Power mode.
2.  Apple Maps Adds Transit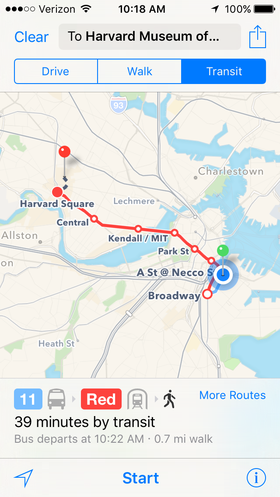 Apple Maps caught a lot of flack in its initial release. But with Siri integration, I'm using it a lot more than its competitor Google Maps. And I'm pleasantly surprised that Apple Maps is giving me easier, faster and more accurate results – whether I'm driving, walking or taking public transit.
3.  Boarding Passes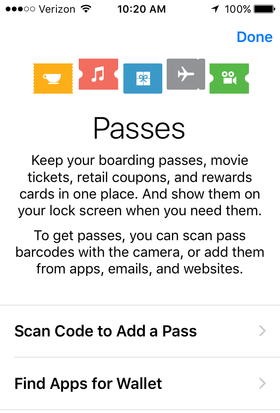 While individual airline apps have had mobile boarding passes for a while now, Apple Wallet just recently allowed you to integrate all of your travel documents in one place. There's nothing worse than fumbling for a paper pass – or leaving it behind – when you're sprinting across the airport between tight connections.
4.  Advanced Spotlight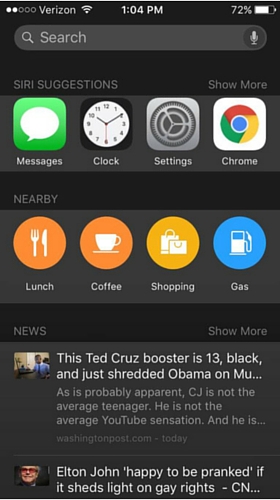 Jennifer Hudson famously sang that she didn't like living in the spotlight, but everyone, Hudson included, will want to beam in Apple's Spotlight. The new-and-improved search function makes finding everything a whole lot easier. Swipe left on the home screen and the improved Spotlight will populate with your recently used apps. Search for a contact and you'll have easy access without having to scroll through several menus.
5.  Silent Siri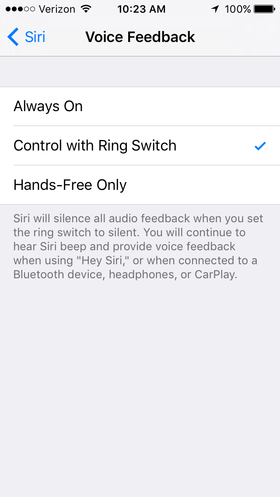 I never liked that annoying beep right before Siri kicks in. Keep her quiet with a quick side-button press by activating this new feature. First, go to Settings – General – Siri – Voice Feedback. Then, check "Control with Ring Switch" to stop her from interrupting the flow of your Apple Music.
6.  Back to Previous App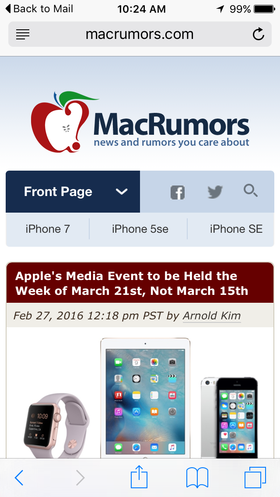 Previously, if an app navigated you to a different app, you needed to double click the home button and swipe right to return to your first app. iOS 9 changed that with a simple link that appears in the upper left hand corner when you navigate away. For example, if you click a link in an email and jump to Safari, you can reach to the top left and tap "Back to Mail" to easily get back to your inbox.
7.  Music on Demand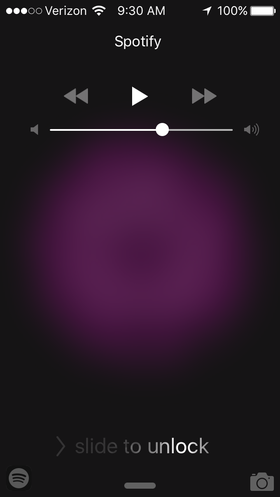 As soon as you connect your headphones to a locked iPhone, an icon will appear in the bottom left of the screen that connects directly to the most recently used music app.
8.  Grouped Photos
No more tediously clicking on every photo you want to send, delete or upload. Simply tap, hold and swipe to select groups of photos at once instead of one-by-one.
9.  Better News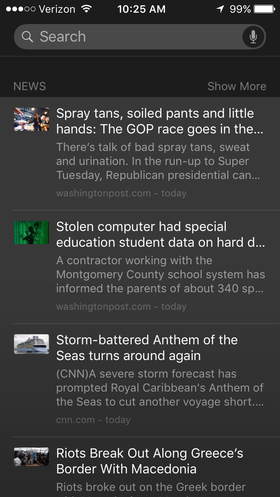 Another great feature of Apple's improved Spotlight is the collection of news updates. Swipe left on the home screen (just like you would to search for an app or contact) and scroll down to find serious news articles from outlets you frequently visit in a refreshing and clean format. I've already started using it every day.
Though there's plenty more to see and do in iOS 9, these innovations should get you started strong with Apple's best operating system yet.
Comments
comments