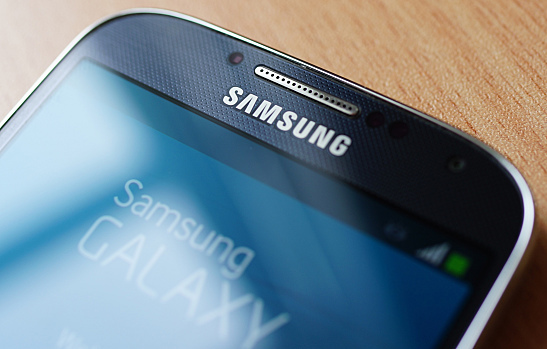 The Samsung Galaxy S7 and S7 Edge are here! The company's next big thing in the Galaxy family was unveiled at this year's Mobile World Congress (MWC) in Barcelona. Since the event, it's been a long arduous month of nail-biting and anticipation for early adopters and Galaxy enthusiasts alike. Now that the wait is over, it's time to fire up your new Galaxy. Here is everything you need to get started with your Samsung Galaxy S7.
The excitement is palpable as these are two stunning looking handsets, each sporting glass on the front and backs of the devices, which greatly adds to the elegant aesthetics. Collectively the duo have been praised for their speedy performance, prolonged battery life and gorgeous displays, reaching 5-inches on the S7 and 5.5-inches on the S7 Edge. Each unit ships with Android Marshmallow baked-in, Samsung's new Always-On display tech and bold new game-friendly features for gamers—including video capture with the ability to upload captured gameplay to YouTube.
We're only a short setup process away from enjoying all that and more. So let's get right to it.
1.  First Boot & Data Transfer
First, let's get that new SIM card installed. Then upon first bootup the user is greeted with an initial Setup Wizard screen where default language and accessibility options are found. GottabeMobile also notes, this is where users can take "…steps to get their phone connected to Wi-Fi, Google and Samsung accounts, and it helps the user transfer data from another phone or download it from an earlier backup." Here Samsung has deployed a couple of options, which work whether your previous device was a Samsung handset, another Android device or even an iPhone. Simply use the included USB charging cable and connect it to the included dongle, which then connects to your Galaxy S7 device. Now plug the cable into your previous Android device. If transferring from an iPhone, then connect the iPhone to the USB end of the dongle using the iPhone Lightning cable. For this method users will need to use the included Smart Switch app and select "Backup and reset" to begin data transfer from an iPhone.
2.  Activating SIM
From there, the phone activation wizard will initialize as your carrier activates your device over your network of choice. The process takes about 5 minutes in total. The user is then made aware of location-based sharing with certain apps such as maps, shopping, weather and the like.
3.  Restore From Backup
Now that you've transferred over your old data, let's take a look at backing it all up on your new Galaxy S7 device. There are a number of 3rd party apps users can use to backup photos. OneDrive, DropBox, Google Photos, and Flickr are just a few, with companion mobile and desktop versions of their applications to use for backing up your photos.
Samsung has also tossed in their own backup functionality. Again, enter Smart Switch and tap "Back up and Reset." Once in users can select "Back up my data," found under "Samsung account." You can choose "Auto back up" for a regular hourly back up of all your data. This will work automatically as long as the unit is connected to WiFi. You can also pick and choose which features you would like to back up. Options include Clock (includes alarms and clock options), Messages for Samsung message app, Phone and Phone settings.
4.  Updating Apps
With any Android update we recommend manually updating apps or grabbing a 3rd party back up agent like App Backup & Restore to automatically backup, restore and transfer your favorite apps.
Now you can enjoy your new Samsung Galaxy S7/Edge. Remember, this is a general setup guide for both devices. The S7 Edge features the new Edge Screen and fingerprint scanner. Each requires a bit of setup and fine tuning. Yet overall this handy guide will get you set up for texting, talking, taking selfies and surfing the internet in no time.
Hit the comments below and tell us about life with your new Galaxy S7?
Comments
comments