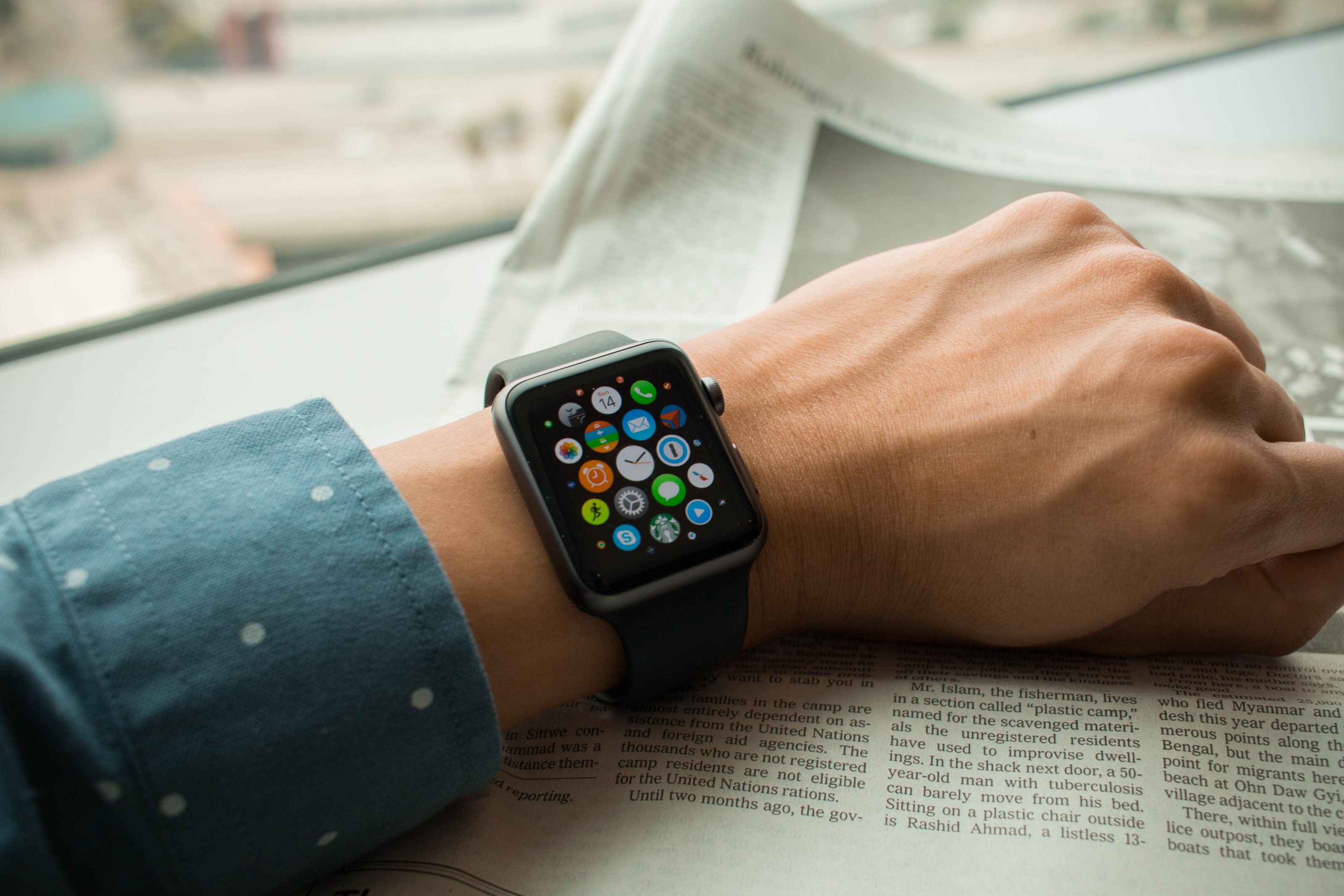 The sleek design and versatility of the Apple Watch has many people in awe. The device provides a hands-free way to communicate and complete any task, perfect for the entrepreneur on the go! However, even that busy business tycoon needs to sleep from time to time.  Luckily, the Apple Watch has you covered with its Apple Watch alarm feature.
The Apple Watch can double as a nightstand alarm clock while it charges on its side. The watch provides an unobtrusive clock that, unlike a cellphone, you don't have pick up or press a button to see the time — just nudge the watch the check the time, then roll over and get some more Z's!
Setting the Apple Watch alarm just takes three easy steps!
Set the watch to Nightstand mode
After you've placed the watch on its side on your nightstand, connect the Apple Watch to its charger. After it starts charging, the watch will automatically switch into Nightstand mode. The display will turn off when not in use, but can be reengaged if tapped or even just nudged.
Set the alarm
You'll need to set or adjust the alarm after the watch is in Nightstand mode. First, open the Alarms app on the Apple Watch, then firmly press the display pad and tap "add alarm." Either rotate the Digital Crown, located on the side of the watch, or tap the screen to adjust the alarm.
You can also hold down the Digital Crown until Siri appears, and ask her to set the alarm for you.
Presto! You're good to go to sleep!
Snooze
Looking to catch a few extra Z's in the morning? Before the alarm begins, the display will get brighter and the text will turn yellow. Then, the Apple Watch will make the alarm sound. To snooze the Apple Watch for nine minutes, press the Digital Crown.
To turn off the alarm, press the side button.
As simple as 1-2-3, setting the Apple Watch alarm is a breeze. Simply set, sleep and snooze (should your time allow.) Or, jump up and get going with your day!
What Apple tutorial would you like to see next? Are there any tips or tricks you want to learn about? Let us know!
Photo Courtesy of Flickr
Comments
comments